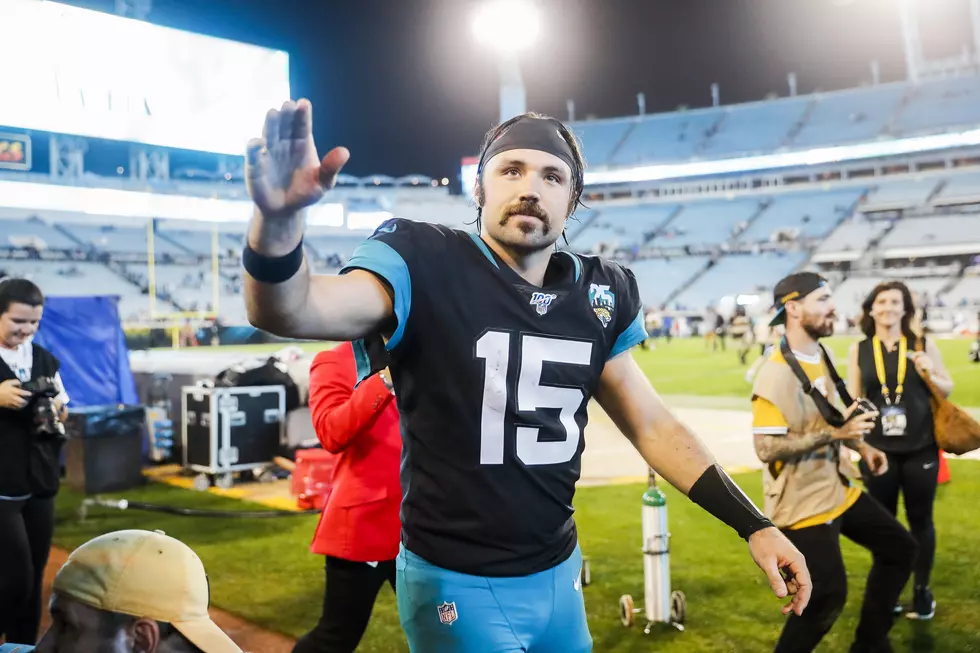 Gardner Minshew NEEDS to Come to El Paso
Getty Images
'Minshew Mania' took over the NFL world earlier this season when Gardner Minshew replaced injured quarterback Nick Foles. Minshew ended up playing in 14 games for the Jacksonville Jaguars this season, starting 12 of them.
In his first offseason as an NFL starting quarterback, Gardner Minshew is hitting the road.
You need to come to El Paso, TX. The best way to describe El Paso is it's like living on an island, but instead of being surrounded by water, we're surrounded by desert.
Being right on the border, El Paso has an amazing mix of American and Mexican culture. When you come through town, you'll get to experience a lifestyle unlike any other on this planet. From Chico's Tacos to the Franklin Mountains to San Jacinto Plaza, there is no place like El Paso.
We'll set you up with best foods and experiences El Paso has to offer when you come through town.
So what do you say Gardner? Let's party in El Paso with a rolled taco and a Modelo.
Brandon (brandon@buzzadamsshow.com)