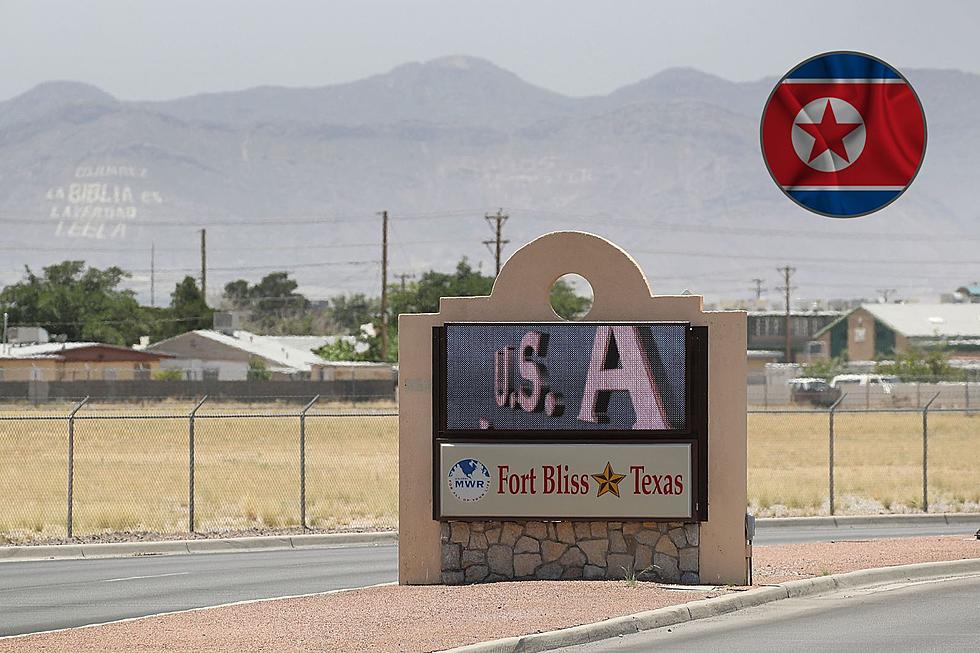 El Paso Savage Reactions to U.S. Soldier Who Fled to North Korea
Getty Images/Canva
On July 18th, 2023, it was revealed that a US solider fled to North Korea after serving time in a South Korean prison. AP news revealed his name to be Private 2nd Class Travis King was released on July 10th & was supposed to return to Fort Bliss, in El Paso, Texas. Needless to say, it made national headlines.
What did El Paso have to say about Travis King fleeing to North Korea?
Well the reactions, to say the least, have been SAVAGE. We asked on our Facebook page & here's what some people had to say:
"If you're gonna go AWOL, NOKO is the place to be... I don't think they're an extradition participant." - Richard Emler Jr.
"Sucks its for something negative" - Richy Pfeister
And the comments on Fit Fam El Paso were...well they were something else.
"Some people will do anything to avoid this El Paso heat" - fiestaeddy 2.0
"So to avoid prison, he flees in North Korea lmao?" - early2000sguy
"El Paso, somehow, always makes headlines for all the wrong reasons" - brienchacon
"My man thought the movie "The Interview" was a true story" - dadtoivy
"How dumb do you have to be to think NK is better than military punishment" - gabriel_s
"Can't even escape modern El Paso type activities in Asia" - velocijoey
"So he fled to north Korea to evade military discipline? He's going to find out the hard way which one is better" - ensaladadepapa1982
Of course we don't condone his actions (nor do the comments reflect on how we think or feel); that's why we wanted to ask YOU what you thought about this. I hope El Paso DOES get in the national spotlight again, this time for something more positive & not weather related...
PICS: You Know You're in El Paso When You See...
There are so many places throughout the Borderland that as you look around you just know you're here. Just for sharing your interpretation of "You know you're in El Paso when you see…" you could win $1,000.
Share your vision, your humor, your admiration for what makes us unique. It could even end up in one of our "You Know you're in El Paso when you see…" galleries.
Here are a few example of the sort of things we're looking for, but you should definitely get creative and try to find those iconic, weird, or wonderful things that are distinctly El Paso.
Eleven El Paso Streets in Danger of a Bloater Coming Through