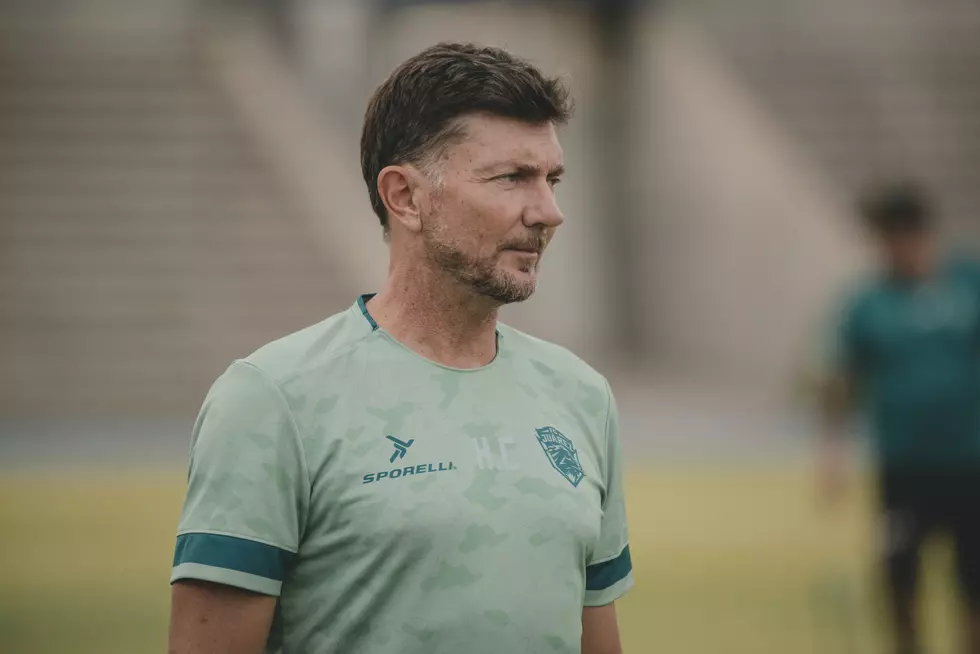 FC Juarez Playoff Hopes Coming Down to the Wire
FC Juarez.
Bravos de FC Juarez will be looking to claw their way into their first ever playoffs in club history this weekend. Unfortunately for the team from the Borderland, their destiny is not in their own hands going into the final week of the regular season.
FC Juarez must win and depend on the result of two other matches to fall their way.
Tonight the Bravos will host Pumas in their regular season finale at Benito Juarez Olympic Stadium. Pumas, one of the "big four" in Mexican soccer, comes into tonight's match eliminated from playoff contention in a season that is one to be forgotten for the club that is owned by Mexico's national university.
However, for FC Juarez their playoff hopes are more than legitimate.
The Bravos must win and two of the three following teams must lose, San Luis, Necaxa and Mazatlan. San Luis and Necaxa will play tomorrow night against Tigres and Atlas respectively, while Mazatlan will play Santos on Sunday night.
All three of these teams aspire to make the playoffs and thus will be more than motivated to get a result.
Still for FC Juarez to be in this situation going into the final week of the regular season speaks plenty about the work new head coach/technical director Hernan Cristante has done in turning this team around.
Tonight's match will be broadcast nationally on Fox Deportes with kickoff scheduled for 8 p.m MST.
103 iconic photos that capture 103 years of world history
Stacker
gathered some of the most iconic images from the past 103 years, beginning in 1918 and leading up to 2020 during the COVID-19 pandemic.