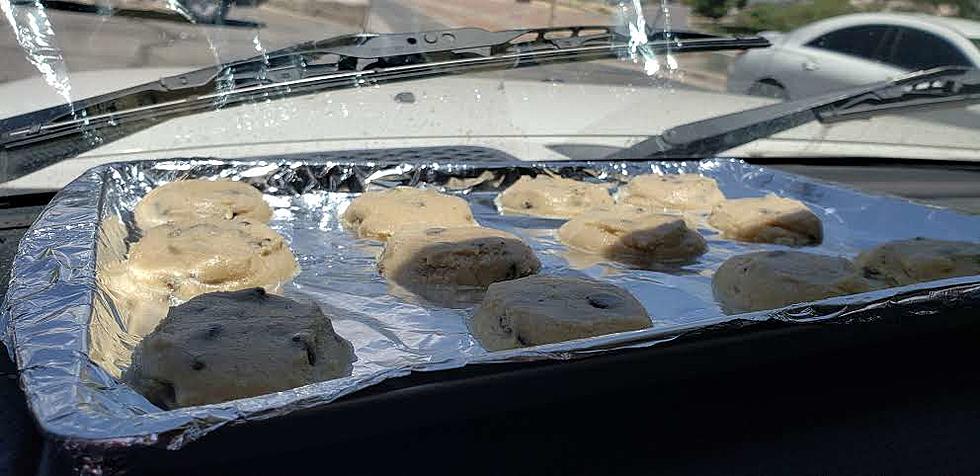 El Paso's Not as Hot as Arizona But Enough to Bake Cookies
Veronica Gonzalez
Some El Pasoans dread when wintertime fades away and warm weather vibes start rolling through the borderland. Now there are people who complain saying it is too damn hot when it does warm up in El Paso. But I believe El Paso has the best weather despite the occasional bipolar weather days we've experienced.
Enter your number to get our free mobile app
One day El Paso can have the best kind of weather around and then the next day have a cold front roll through. Regardless though, El Paso weather is definitely tolerable compared to other states and cities.
For example, Alaska, Minnesota, and North Dakota are pretty damn cold so when it does get cold in El Paso, we have no clue what cold really is. Shoot, El Paso doesn't even get as much snow or as cold as other cities in the United States.
But when we do get snow in the borderland, it is nothing compared to other places that have it worse. Now as for hot sunny weather some people in El Paso complain when the hot temperatures roll around.
But El Paso's hot weather is nothing compared to how hot it gets in Arizona. It ain't all fun and games getting ready and doing your hair to go clubbing at night in Arizona.
Even at night, it's still hot as hell in Arizona, and learned there is no point in styling your hair in that type of weather. Now El Paso may not be as hot as Arizona, but you can actually bake cookies in your car on a hot sunny day.
We have heard so many people complain about how hot it gets in El Paso. Sometimes they even go as far as saying you can fry an egg on a pan or bake cookies in your car. Well, I decided to test that theory out in 2018 during a hot summer day.
Just check out the pictures I took of the sheet of cookies I decided to bake in my whip one day at work. So since the warmer temperatures have been coming around now this would be a fun experiment to try when it gets hotter in El Paso.
KEEP READING: Get answers to 51 of the most frequently asked weather questions...