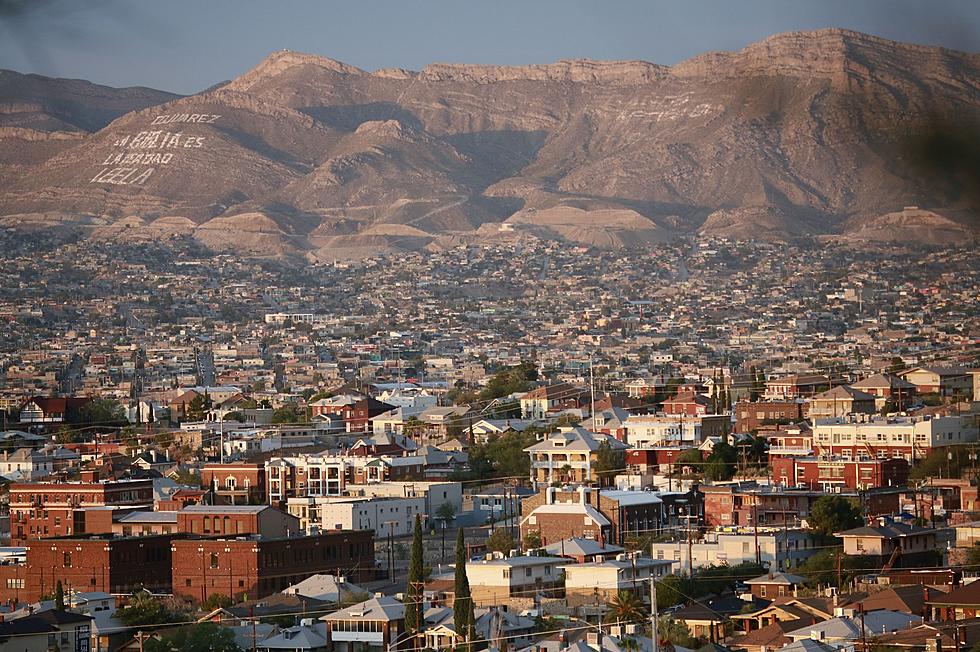 How Many El Pasos Exist in the United States
Getty Images
El Paso... El Paso Del Norte... the Passageway to the North. Everyone is familiar with El Paso, TX but I'd be lying if I wasn't curious about knowing if there were other El Pasos out there. I knew that was at least one other El Paso in the US (I was familiar with the one in Arkansas). But there are MORE than just two in the country.
El Paso is not just limited to the United States either. Around the world there are 34 different El Pasos:
9 in Mexico,
7 in Columbia
5 in Venezuela
2 in Honduras
and 1 each in Nicaragua, Spain, Ecuador, Cuba, Costa Rica, Bolivia & Argentina
But what about the United States? There are a total of 5 El Pasos in America: one in Arkansas, Illinois, Wisconsin, Colorado & of course, as you already know, Texas.
Arkansas: El Paso, Arkansas is a very small town founded back in 1835 that you can find right off of U.S. Highway 65. Originally it was called Peach Orchard Gap, because of the lush peach trees in the area. But it was later named "the pass" (or El Paso) because of all the settlers arriving into Arkansas in the 1800s & they would use the land to come into the state. Today it has a population of just little over a 1,000 people with most people living there as either farmers or ranchers. A lot of people like the rodeo there as well, something we here in Texas definitely share in common:
Illinois: El Paso, Illinois, is a bit bigger than EP, Arkansas with nearly 3,000 people living there. Located 2 hours southwest of Chicago, the little small town used to be home to the Furrow Vineyard & Winery but it's still home to the El Paso District Library & the El Paso Illinois Golf Club golf course (if you tell Buzz, maybe he'll want to go visit it for himself)
Wisconsin: El Paso Wisconsin is the smallest El Paso in the US; with a population of just over 700 people. However it does share a similarity with El Paso, TX: it too is located far west within its state. El Paso, Wisconsin is located on the far west side in the center of Pierce County; their annual El Paso Days festival in August brings in over a 1,000 people a year bringing the population to close to 2,000. One of the most notable sights is the Rush River (and in case you're wondering... yes...I LOVE that name) making it a fairly popular fishing destination:
Colorado: Our last stop on the... "El Paso US Tour", is El Paso County, Colorado. While it's technically not a CITY, it IS called EL PASO COUNTY so it counts. It's the 2nd most populous El Paso county in the States and THE MOST populous county in the state of Colorado (mostly thanks to having Colorado Springs within the county) with over 730,000 people living. One thing I can say that Texas & Colorado share is that even though despite having a TON of people living here, we both have a small town mentality.
Although there is one big difference between the two states...
And then of course, we have our home right here in Texas:
Texas will always be my home but it's nice to know that we're not alone, that we're not the only El Paso in the world. So to all the El Pasos out there (statewide & worldwide), I just want to say: El Paso loves you.
WHOA:Gnarly El Paso Sights