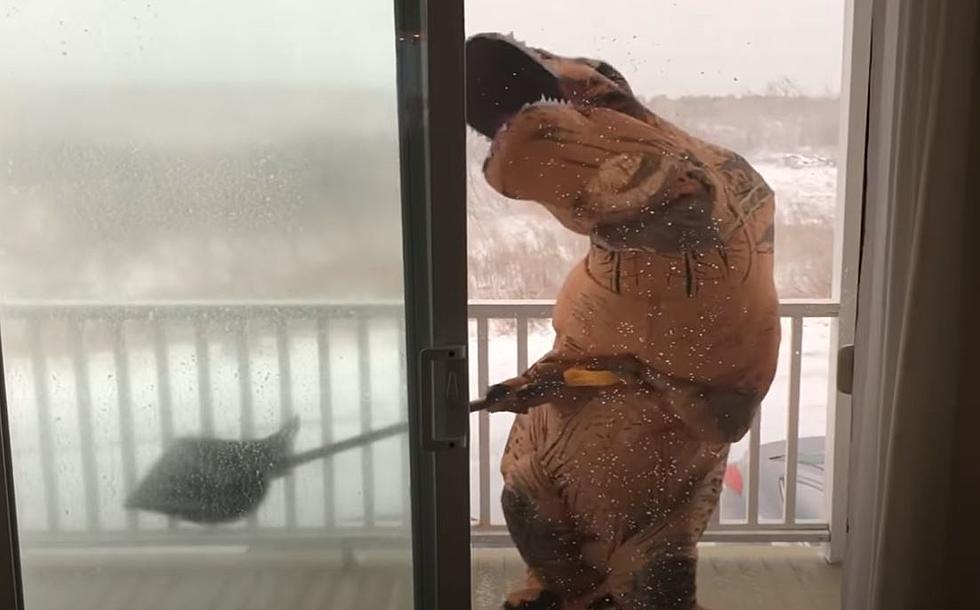 El Paso Snow Means a Chance of People Wearing Inflatable Costumes
via Leslie Kiszka YouTube
This coming Thursday, February 3, El Paso is said to have a cold front roll through the borderland. Now a lot of us who don't do good in cold weather have to mentally prepare ourselves for when the cold times come. I know there are people like me who just can't wait until we start feeling the heat again in El Paso.
Enter your number to get our free mobile app
But as previous times before we have rolled with the punches when it comes to expecting snow in February in El Paso. Some of us took advantage of the last time it had snowed in El Paso by playing outside in it.
There are some locals who have snowsuits that are rarely used since El Paso rarely gets snow. But when we do get snow in the borderland it can sometimes be more than we expect.
Now when it snows pretty bad in El Paso means we must break out our snowsuits and snow shovel. But not everyone in El Paso owns a snowsuit since El Paso rarely sees any snow, to begin with.
Seeing the video of a unicorn clearing the snow off the sidewalk in an inflatable unicorn costume may tempt El Pasoans to do the same Thursday. A man went viral for clearing snow from his neighborhood in an inflatable unicorn costume you can see below.
Now Leslie Kiszka many years ago tried that idea in 2017 which seemed like a mission when you see her hilarious YouTube video below. So if you happen to have an inflatable costume laying around try this fun experiment out if it does snow.
TIPS: Here's how you can prepare for power outages