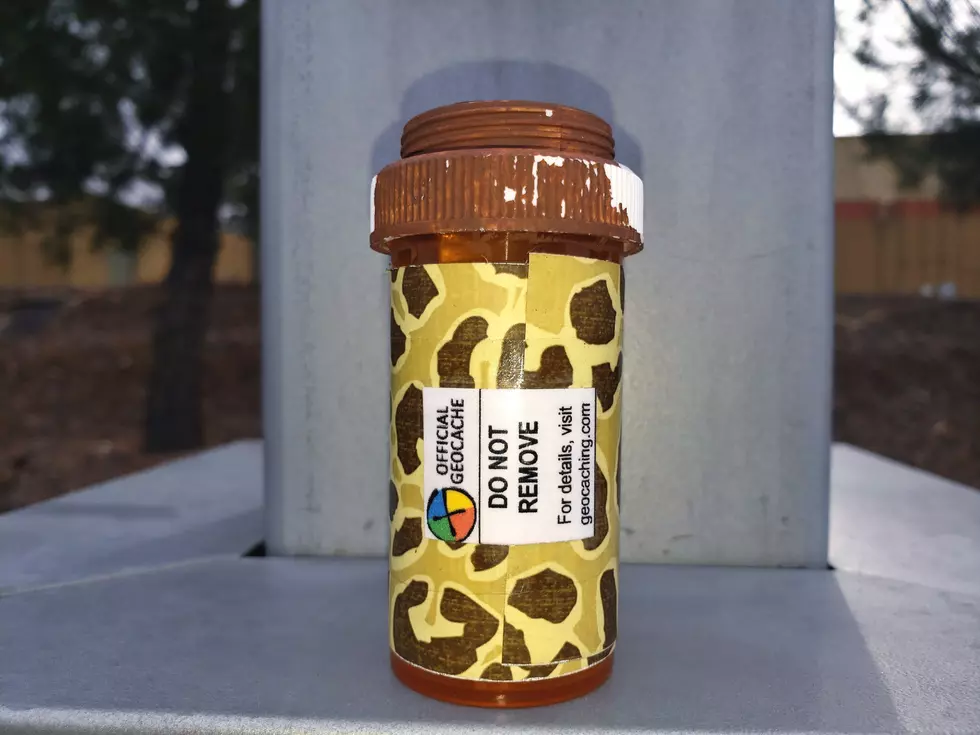 El Paso Look Out for Hidden Treasures Scattered Among the City
Veronica Gonzalez
There are little knick-knacks you find all around El Paso, Texas if you at all know about Geocaching in town. Years ago I wanted to try the Geocaching trend out for myself after an ex-friend had taught me about it. There is an app on the Google Play and App store you can download that will help you find all the little treasures around El Paso.
Enter your number to get our free mobile app
So many places involving Geocaching surround where you go on a daily basis that some people find through the help of the app. I know two spots off the top of my head where some treasures lay under a lamp box at The Fountains at Farah and in the parking lot of CiCi's Pizza off Viscount Blvd. near Cielo Vista Mall.
The last time I was out at The Fountains at Farah Geocache spot was years ago and not sure if it has changed since then. Plus, the rule to Geocaching is if you take something you leave something.
I did exchanges myself at different locations that had cute little knick-knacks for a keepsake memory of the time I Geocached. The time I did a few Geocache sessions I took a few pictures of the storage container and the surprises inside.
One particular item I had found inside the keepsake container was a miniature skateboard and a neon green miniature dice. I thought those two were really cool and left behind a couple of my personal items in exchange.
Geocaching is a lot of fun even for a family to do while they have some free time. Plus, when you're Geocaching you also get to see who else participated by scrolling through the paper log that other strangers have signed.
It feels pretty gnarly that you along with other people playing along are leaving behind some sort of trademark of theirs. I definitely enjoyed signing the Geocache paper log especially when certain little treasures were hard to find.
There is a military secretive army green box that has some gnarly swag brought by those who manage to find it. Just a couple of days ago Mountain Monday's Instagram shared a video of some ladies showing off the Geocache Box at the North Peak that you can see below.
You will notice a miniature bottle of Fire Ball, sunglasses, a box of cigarettes, a notebook, and much more. But prior to this latest Instagram video, in 2016 there is a cookie container that sits along the Franklin Mountains. Borderzine Recording Across Fronteras did a segment about Geocaching among the mountains that you can check out below.
Those missions were definitely feeling impossible because of the circling around you had to do. But boy the reward of marking that spot on the Geocache app was the best kind of satisfaction of knowing direction.
LOOK: Oldest Disneyland Rides From 1955 to Today
Stacker
, set out to compile a definitive list of every Disneyland attraction you can enjoy today and ranked them by their age. Using real-time data from
Touring Plans
, Disney archives, and historical news releases and reviews, our list starts with exciting recent park additions and stretches back to the oldest opening-day classics. This list focuses on the original Disneyland Park, so you will not see any rides from its neighboring California Adventure located just across the promenade. Read on to discover the oldest Disneyland rides you can still ride today.
LOOK: Route 66's quirkiest and most wonderful attractions state by state
Stacker
compiled a list of 50 attractions--state by state--to see along the drive, drawing on information from historic sites, news stories,
Roadside America
, and the National Park Service. Keep reading to discover where travelers can get their kicks on Route 66.