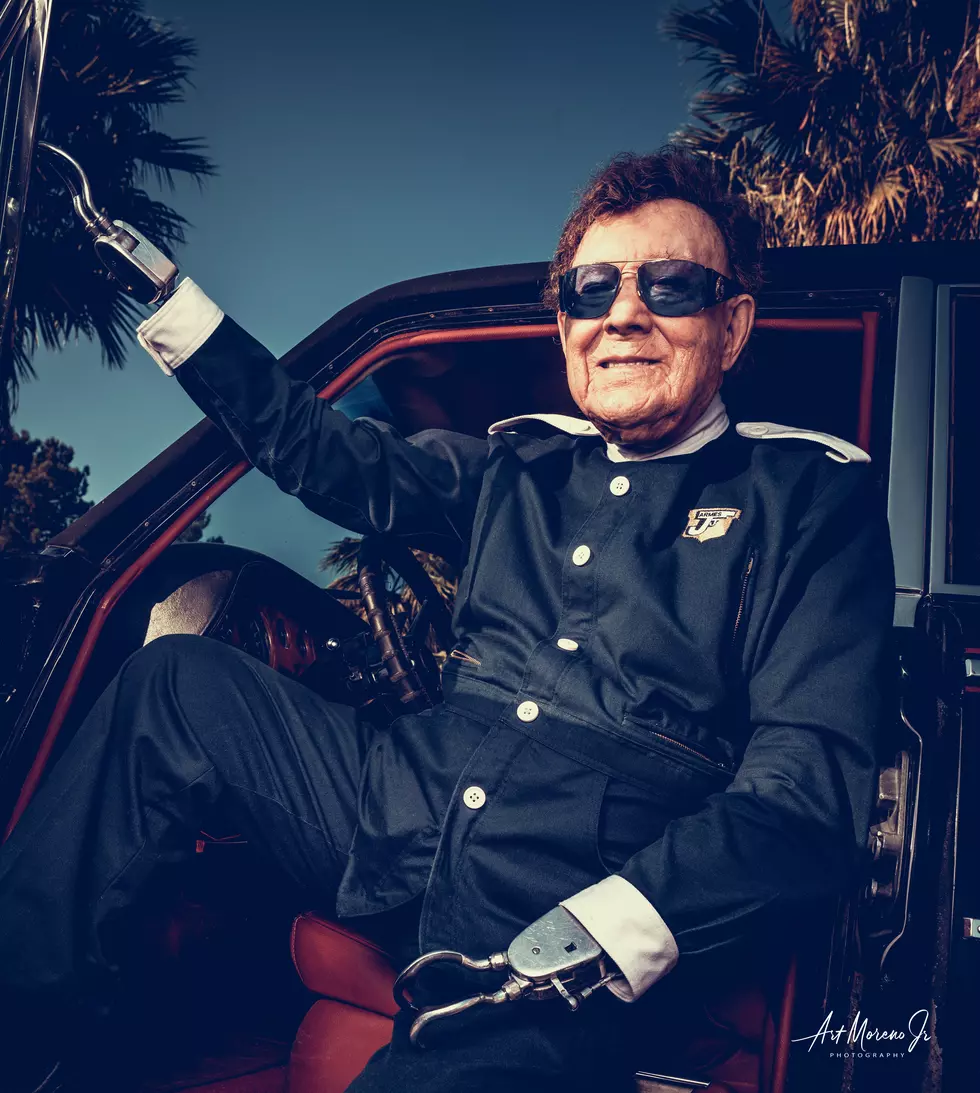 El Paso Landmark, The Jay J. Armes Mansion, has been Razed
Art Moreno Jr - MLS Camera Guy
If El Paso has a "famous celebrity house" it's the iconic Lower Valley mansion of world-famous private investigator and Hawaii 5-0 star Jay J. Armes.
The sprawling compound near the intersection of North Loop and Yarbrough has reportedly been demolished over the weekend. According to a story by Aaron Montez in the El Paso Times, a demolition crew cleared most of the land and most of the house on Friday.
Enter your number to get our free mobile app
Decades of El Pasoans were aware of the house because of the huge iron bars surrounding its perimeter and, of course, because of the well-known menagerie of exotic animals that were kept on the grounds of the Armes estate.
Through the years, these included an elephant, an adult chimpanzee, and numerous big African cats.
So, when I first came to work in El Paso in the early 1990s, some of the first friends I made included some of the children of Jay J. Armes. I can give you a behind-the-scenes idea of what the house looked like circa 1992-1995.
The first thing you note is that huge wrought iron fence with the customized "Armes" pistol logo.
There's a long, winding drive up to the house. I was told the person who did the custom lighting on the driveway is the same person who did Michael Jackson's driveway. The story goes, Jackson wanted his to look just like Jay J. Armes' driveway.
From the parking area, you can see the cages that previously housed the elephant and the chimp. Both were no longer there, but there were multiple cages that held big cats such as cheetahs and leopards (which I saw!) and a tiger (which I never saw).
Reportedly, neighborhood kids would torment the elephant by throwing rocks at it. The chimpanzee had apparently gotten so big and so ill-tempered that only Mr. Armes could be in the cage with it without getting ripped apart.
The most notable thing about the house was how much it seemed to have once been a regular, non-mansion El Paso home. The front room seemed like it had been part of the original home and that the rest had been built gradually, over time.
The very regular-looking living room opened up to an elaborate staircase that would have looked more like home in Graceland or the Gone with the Wind mansion Tara.
I very much got the impression that the home had started as a regular home and had been added to over the years until it became this multi-story, multi-room palace. Kind of like a Winchester mansion, presumably without the haunted curse.
According to the Times story, the location won't be home to another crazy mansion/menagerie. There are already signs up indicating the property will be turned into a commercial site (the signs already list Wendy's and Pollo Feliz as future tenants.
KEEP READING: Check out these totally awesome '80s toys