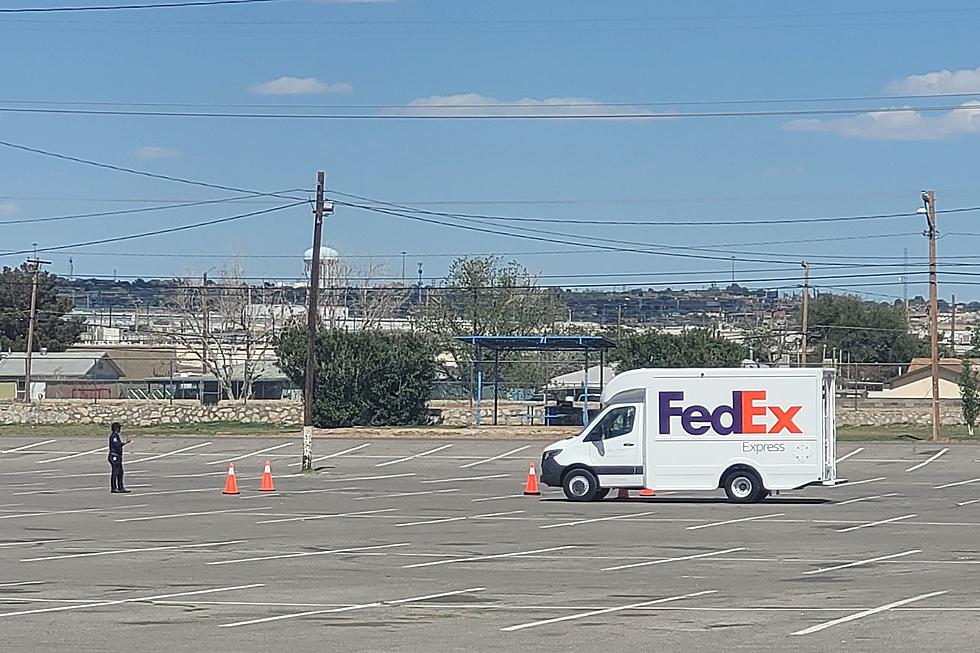 Is this El Paso Parking Lot Where FedEx Drivers Take their Test?
Joanna Barba
Thinking of working for FedEx? Then check this out!
One fine sunny day, I was working at the Big El Paso fair signing up people for free tickets when my tech and I noticed something peculiar. Because the parking lot at Ascarate is huge, and at the time it was a little empty, we noticed a FedEx truck and some cones.
It was then that we realized, this person was taking their driver's test to be a FedEx driver.
It looked super intimidating, but only because of how the cones were situated and the fact that the instructor was RIGHT there.
I guess it makes sense that the instructor had to be super close, they had to make sure that the student didn't knock over any cones!
My tech and I cheered them on from the sidelines, and from our point of view, it looked like the student did a good job- there were no cones that were knocked over! I found this super interesting just because I guess I never realized the process of becoming a FedEx driver, or a UPS driver- I'm sure they have a similar test!
Enter your number to get our free mobile app
Is this the parking lot where all the FedEx hopefuls have to take their test? What other parking lots are used for driver's tests? This particular test made me think of so many questions that I kind of wanted to go up to the instructor and ask; but I didn't.
I also didn't want to make the student more nervous than they might have been! I hope they passed!
El Paso Off-Roading Toys