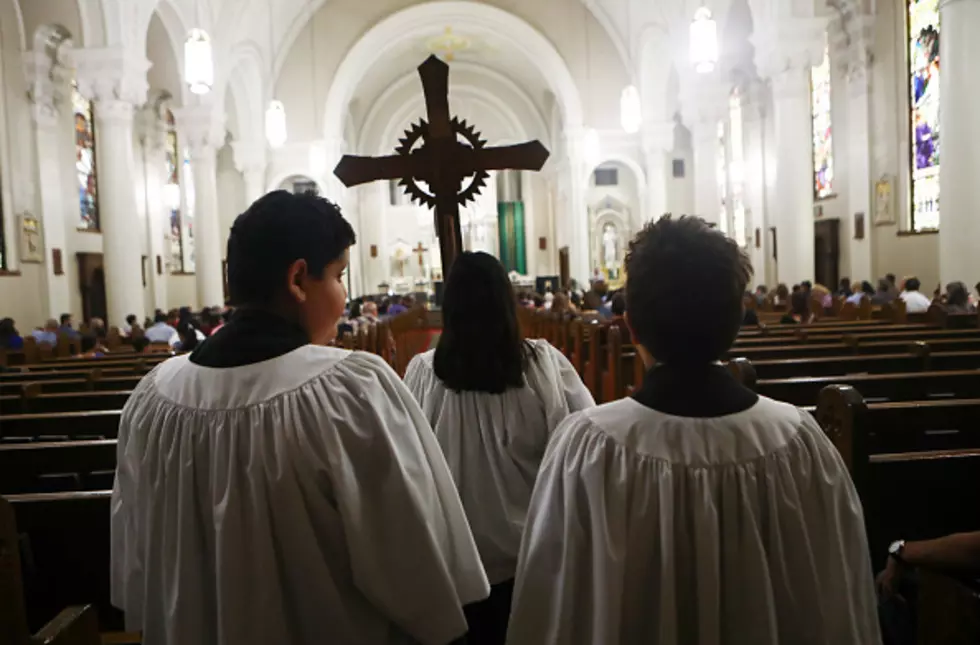 El Paso Catholic Churches Will Only Lift Prayers Not Regulations
Getty Images
There is a place that WON'T be opening at full capacity when Wednesday, March 10 rolls around. Everyone knows by now Governor Greg Abbott lifted Covid-19 restrictions including the mask mandate. So by Wednesday, March 10, civilians will not be required to wear a mask and businesses can fully open.
Well, there are people really looking forward to everything opening while others not so much. A Texas nurse is really worried about what is to come once March 10 arrives. But not ALL places are opening up at full capacity when that date comes.
Enter your number to get our free mobile app
It seems not all places seem to agree with Governor Greg Abbott's decision. The El Paso Catholic churches will NOT allow full capacity despite the lift. All the Catholic churches in El Paso will still remain at 25% capacity for mass ceremonies, according to KTSM.com. Not only that, but they also plan to continue with the mask mandate while in church.
Right now is a sensitive time since everyone has mixed emotions about the Covid-19 restrictions being lifted. There is one man who definitely agrees about keeping on with masking our face for the time being. Mayor Oscar Leeser isn't in agreement with Governor Greg Abbott about the mask mandate being lifted.
This is why Mayor Leeser decided to reach out personally by writing a letter to Abbott asking to at least keep the mask mandate. Next Sunday should you decide to attend mass at a Catholic church, be expecting a low capacity, and don't forget your mask.
Like Governor Greg Abbott said it's how we choose to protect our safety.
READ ON: See the States Where People Live the Longest
Read on to learn the average life expectancy in each state.