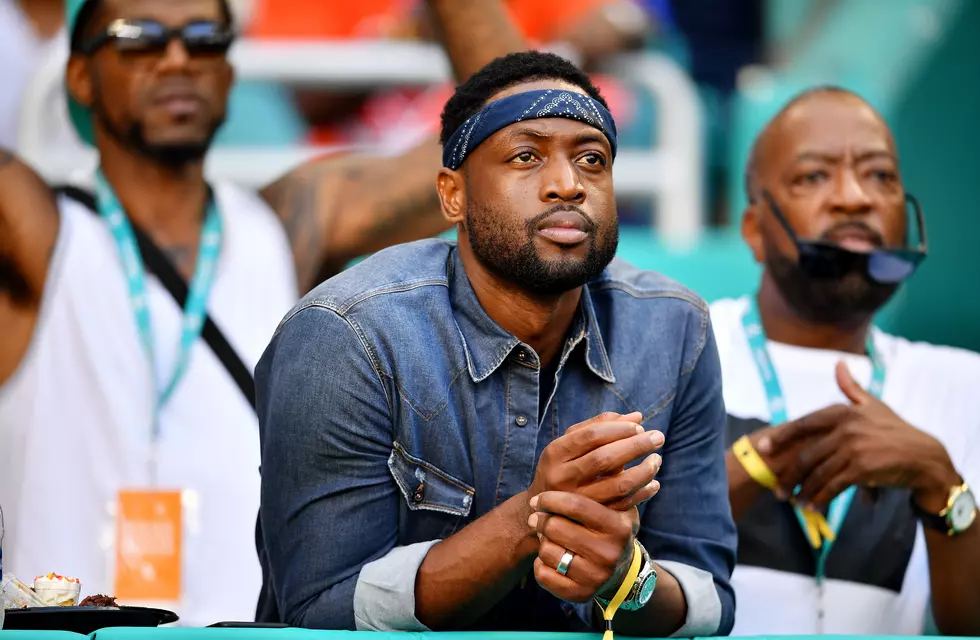 Dwyane Wade's Budweiser Ad is Moving But Problematic
Getty Images
Dwyane Wade is retiring after a great career in the N.B.A. D-Wade is a well-known philanthropist and, by every account I've ever heard, one of the absolute class-acts in all of professional sports. That's why I don't want this to be taken as a criticism of Dwyane Wade in any way WHATSOEVER.
I've got a small problem with the Budweiser ad that ran last night during his final home appearance in Miami.
It's a great ad. People from various walks of life who have been positively impacted by Wade come out to meet the man face to face and tell him what he's meant to them. A young woman who got a Wade sponsored college scholarship; the sister of a Parkland shooting victim whose name Wade wore on his sneakers...and, finally, Dwyane's mother, Jolinda.
So, a little backstory about Dwyane's mom Jolinda Wade: Dwyane has talked bravely and candidly about growing up the son of a drug user and peddler. Jolinda was sentenced to prison when Dwyane was only eight years old. As she relays to Wade in the Bud ad she turned her life around in prison and with his and the Lord's help came out the other side a much better person. This is a great story of redemption and conquering demons that deserves to be told.
I'm just not sure a beer ad is the best place for it.
You see, Jolinda Wade also says that alcohol addiction was one of the reasons she ended up in prison. Now, to their credit, Budweiser keeps the beer-pushing aspect of their business out of the spotlight, with only a simple logo over the last 3 seconds of run time. I mean, at least they didn't inter-cut heartfelt scenes of Dwyane Wade's mother with scenes of people popping a cold one on the beach or the Dilly Dilly King.
But still...come ON. I know Budweiser is in a pretty impossible position here: move people with an incredible story of a woman over-coming her addictions (which include alcohol) while trying to convince people they should buy more of that very product. I mean, it's a good thing heroin can't advertise or maybe they would've co-sponsored the ad.
Seriously, though: it's a beautiful ad that you're likely to get choked up watching. But, couldn't someone OTHER than a beer company have made it?