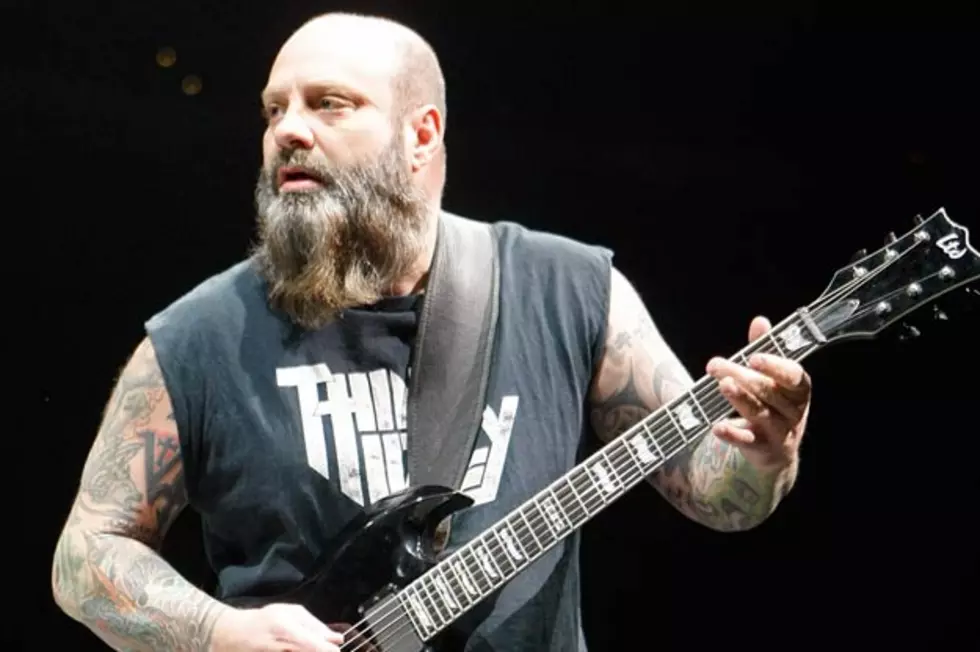 Down Guitarist: New EP Will 'Crush'
Down guitarist Kirk Windstein, a busy man who is also a member of Crowbar and Kingdom of Sorrow, checked in via the band's Facebook page to offer a short and sweet update on the much anticipated upcoming EP, which is set to drop like a 10-ton hammer later this year. It's tentatively titled 'Down IV.'
Windstein posted: "Get ready for the new Down, it's almost finished being mixed… and it's gonna crush!"
That's good news all around, since it means that the EP is another step closer to being done, given the fact that it's in the mixing phase. We're inching closer to actually hearing it. And the fact that it's gonna crush? Well, that pretty much goes without saying.
The EP will feature six slabs of Down's signature swamp sludge, which festers in the NOLA swamps. The track titles are as follows:
'Levitation'

'Witchtripper'

'The Misfortune Teller'

'The Curse Is a Lie'

'Open Coffins'

'This Work Is Timeless'
This EP is the first of four that the band has planned to parse out over the next several years. Down plan to put a year's worth of time between each EP's release. Singer Phil Anselmo has also deemed this initial EP in the series "a very pure doom metal record."
As if we'd expect anything less.