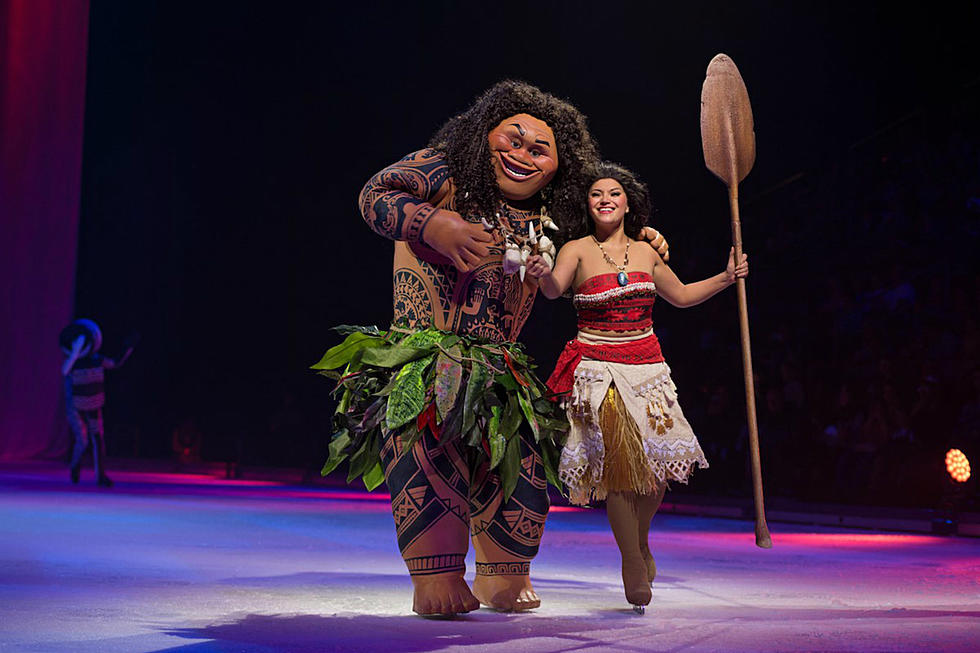 Disney On Ice Returns To El Paso With Fun 'Moana' Meet & Greet
Disney On Ice / Feld Entertainment
The Disney On Ice gang is ice-skating back into town this fall with the addition of a fun interactive VIP meet-and-greet experience with Moana and Mickey Mouse.
Mickey Mouse and his pals are heading to town with a show full of magic and wonder when Road Trip Adventures heads to the El Paso County Coliseum this fall.
The immersive adventure will feature classic characters such as Minnie and Goofy and special guests based on fan-favorite Disney animated films such as Frozen, The Lion King, Toy Story, Aladdin, and many more.
Stroll through London with Mary Poppins, or head to the Pride Lands with Simba, Timon, and Pumbaa, explore with Moana and play along with Forky, Bo Peep, and Woody.
The fun adventure will also have fans singing along with Merida from Brave, Belle from Beauty and the Beast, Ariel from The Little Mermaid, and Mulan and Tiana from The Princess & The Frog sing and skate their way into our hearts.
The El Paso County Coliseum will host eight magical performances, including four matinees, during the show's 4-day El Paso residency in October.
Apart from the show's multi-day run, Disney On Ice offers a ticketed VIP character experience featuring Moana and Mickey Mouse one hour before every performance.
Disney Moana Character Experience WIth Special Guest Mickey Mouse Details  
Admission: $45 (The character experience pass is in addition to the event ticket for Disney on Ice)

Preshow access to the private event includes games, crafting, and interactive time with Moana.  

Photo opportunities with Moana and Mickey Mouse

Wayfinding with Moana and Special Guest Mickey takes place 60 minutes before the main event.

 

A character experience pass must accompany an event show ticket

 for c

hildren ages (2) and up and adults to attend.

 
Tickets are on sale now via ticketmaster.com or the El Paso County Coliseum Box Office.
El Paso County Coliseum (4100 E Paisano Dr. El Paso, TX 79905)
Thursday, October 6, 2022, at 7:30 p.m.
Friday, October 7, 2022, at 7:30 p.m.
Saturday, October 8, 2022 at 12:00 p.m., 3:30 p.m., 7:30 p.m.
Sunday, October 9, 2022 at 12:00 p.m., 3:30 p.m., 7:30 p.m.
Admission: $25-$95
Glam & Posh Picnic Setups In El Paso
These are not typical picnics - the fine folks at Picnic On A Sunday, Sun City Picnics, and Celestial Picnics By Star Glampers in El Paso are creating whimsical picnic setups at any park or home to help celebrate any occasion from birthdays to anniversaries and everything in between.
WOW: The 11 Tallest Buildings In El Paso