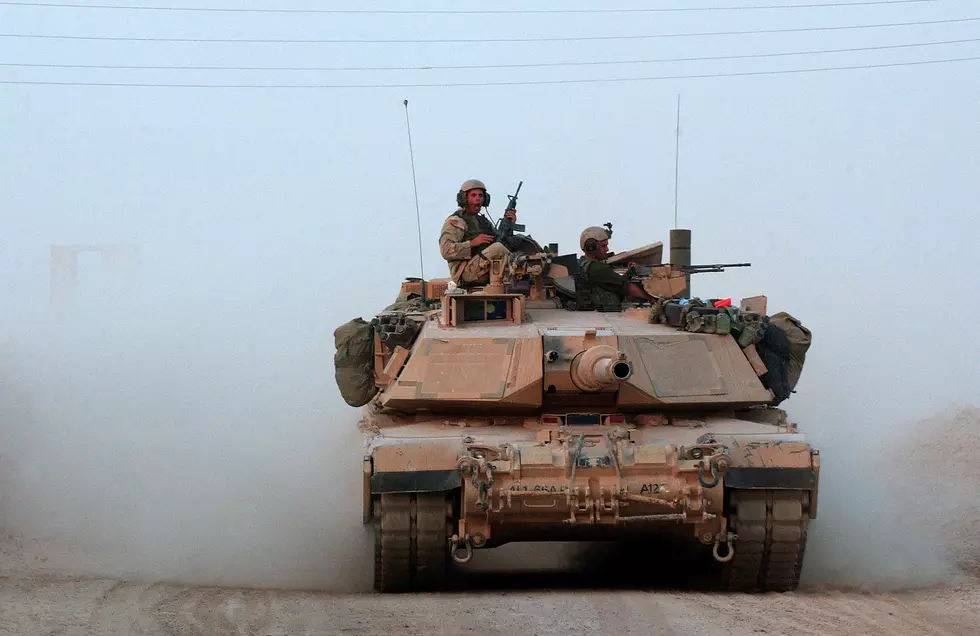 Did You Know The El Paso Riders And Veterans Have Their Own Tank
Getty Images
Yep, the El Paso veterans support group sure does ... and they built it themselves.
The El Paso Veteran & Riders Association, (EPVRA), has been assisting El Paso area veterans for about 7 years now according to EPVRA President Darell Mond. The organization exists to provide support for El Paso area veterans in the way of ensuring they have food, funding and shelter among other things. Basically, they provide whatever various veterans find themselves in need of, including advice and counseling.
They also take part in area events and fundraisers such as the Veterans Empowerment Concert recently held at Barnett Harley Davidson. To attract more attention to their cause and events and things, Darrell ... a former "tanker" in the military ... and a few other EPVRA members decided to build themselves a genuine, working tank.
Tanking Around
I recently met up with Darrel and EPVRA Vice President Marco Pastrana at the Old Glory Memorial Park in Northeast El Paso. We talked about their organization and had a little fun with their tank which they were cool enough to let me take it for a spin around the park.
It can launch an average sized/caliber potato about 150 yards when properly aimed but that's about all I can tell you as most information about the tank is classified. Unlike "top secret" ... which means the info can't be shared ... "classified", apparently, means that they don't really know what the answer is.
This will now be my response to most questions. Just so you don't think I'm being rude ...
."}">
WOW: A Trip Down Buzz Adams Morning Show CD Memories