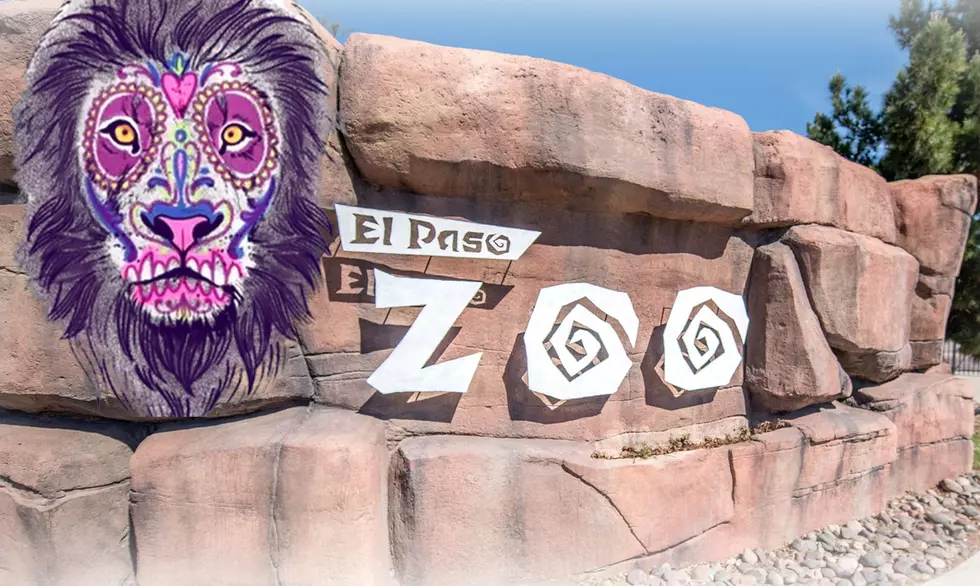 Dia de los Muertos Ofrenda, Parade Saturday at El Paso Zoo Day of the Dead Celebration
El Paso Zoo/El Paso Zoo Society
Those looking to celebrate Dia de los Muertos on a smaller scale than the huge Dia de los Muertos Festival going downtown can do so at the zoo.
The El Paso Zoo will be holding its own family-friendly community celebration that will include live entertainment, a parade, and a Day of the Dead alter.
Enter your number to get our free mobile app
Dia de los Muertos at the Zoo
Visitors are encouraged to dress up in colorful Dia de Los Muertos costumes, wear calavera face paint, or get some extra time with their Halloween costume.
There's going to be a Day of the Dead parade hosted by El Paso Roller Derby and RoboTron stilt walkers, live entertainment, activities for the kids, a Dia de los Muertos costume contest for adults and kids, and an ofrenda (alter) to honor zoo animals that have passed.
RIP
• Juno
• African lioness, Kalliope
• Ralph, the 120-year-old Galapagos tortoise
• Mexican Gray Wolf, Zephyr
• Malayan Tiger, Melor
Oh, and RIP the spider monkeys' innocence that was taken away last year by the actions of a very stupid, unrepentant individual.
Dia de los Muertos at the Zoo
• Saturday, October 29
• 10 a.m. to 3 p.m.
• Regular zoo admission applies
The Top 10 Best Places In Texas You Must Visit ASAP
Texas is so huge that's it's like its own country, and there's a ton of country to cover if you want to see it all. To save you a little time, here's a list of what
some
would consider 10 essential destinations if you want to take in the natural beauty of the Lone State. If your favorite place is missing, let us know via the Chat feature in our
free app
.
Top 6 Beautiful Paradise Islands In Texas You Must Visit
You don't have to hop on a plane or a cruise ship to find an island paradise this summer. Texas has some perfect getaways. Here are just a few.