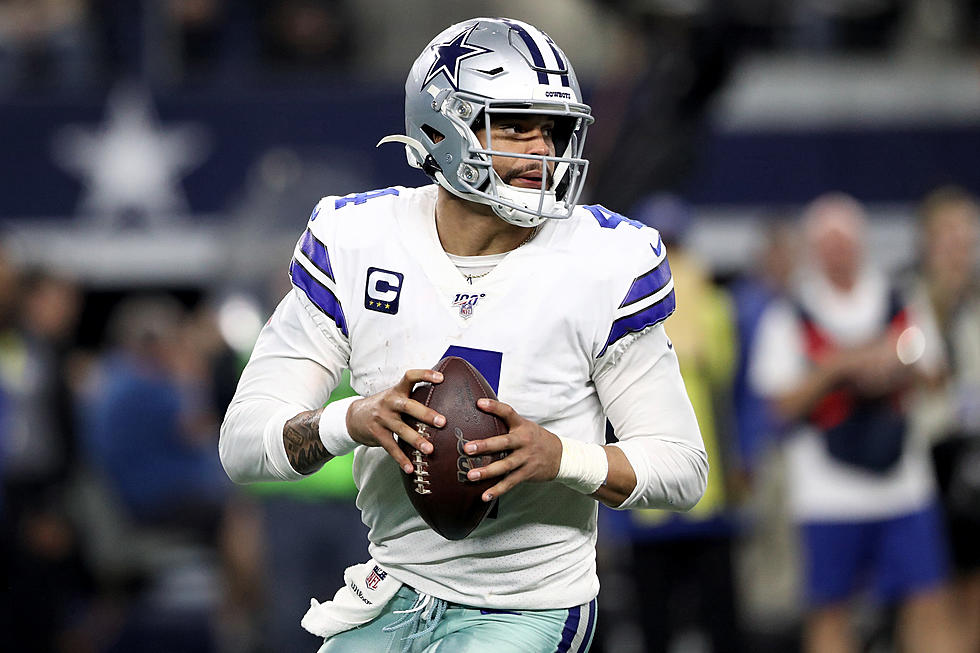 Dak's Shoulder Injury Could Keep Him Out a Few Weeks
Getty Images
This was already going to be a difficult training camp for Dak Prescott. The nasty injury he suffered last season put the beginning of this season in jeopardy. It did seem like he was on track though, making good progress in order to be ready for the beginning of season.
Prescott was out at the beginning of practice for the Cowboys, but ended up leaving without taking part in any of the team drills. A few hours after practice was over, the Cowboys announced the reason Dak didn't finish practice. It's a shoulder injury. An MRI showed that Dak is dealing with a muscle strain in his right shoulder. In a statement Prescott said:
I felt some soreness when making certain throws today, and I really just decided not to push things too far. Better to be cautious and smart about it. I don't see this as any kind of serious setback. We'll treat it on a daily basis and I'll be fine.
The team downplayed the injury, pushing the fact they'd rather take the cautious route when it comes to Dak. Can you blame them? We all saw what happened to the Cowboys when Dak was out last year. It was a disaster. The team was already struggling because it was one of the worst defenses to ever take the field in the NFL. Once Dak went out, the season was long gone.
Those that were at the practice said that once Dak went out the energy went with him. Hopefully they're able to recapture that energy while Dak rests his shoulder.
TACKLE THESE: Check Out the Best Uniforms In Each NFL Team's History