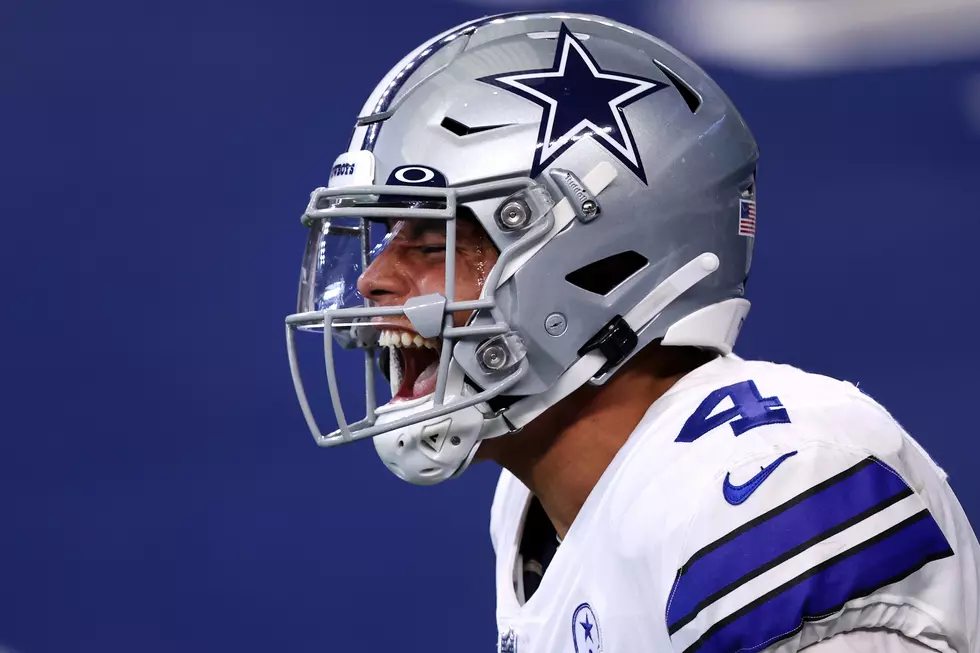 Dak Could Be 100% By April
Getty Images
The big question for the Dallas Cowboys this offseason is what to do with Dak Prescott. They weren't able to get a long term deal done last offseason, so Dak played with the franchise tag. He was on pace to have easily his best season in the pros, but also one of the best seasons by a quarterback ever. Then, it happened. The injury. Here is the video of the injury, but I'm warning you, don't watch it if you get squeamish over nasty bone breaks.
Things are looking up for Dak though, as reports are saying that he could be good to go as soon as next month. These reports are also being met with reports that there has been no movement on a long term extension for Dak. The biggest sticking point last offseason in regards to a new contract for Dak was the length of the contract, not the amount of money. Last year it was being reported that Dak wanted a four year deal while the Cowboys wanted a five year deal. Well, brace yourself because things seem to have changed a bit. It's being reporter that Dak might want just a three year deal.
So what do the Cowboys do? They figure out a way to make it work with Dak. Despite the injury, he's still going to be one of the best quarterbacks in the league. You don't let a quarterback like Dak get away. Hopefully the price is a little more reasonable because of the injury and you can lock him up for 3 years. There's your window to win. Lock it in.
TACKLE THESE: Check Out the Best Uniforms In Each NFL Team's History