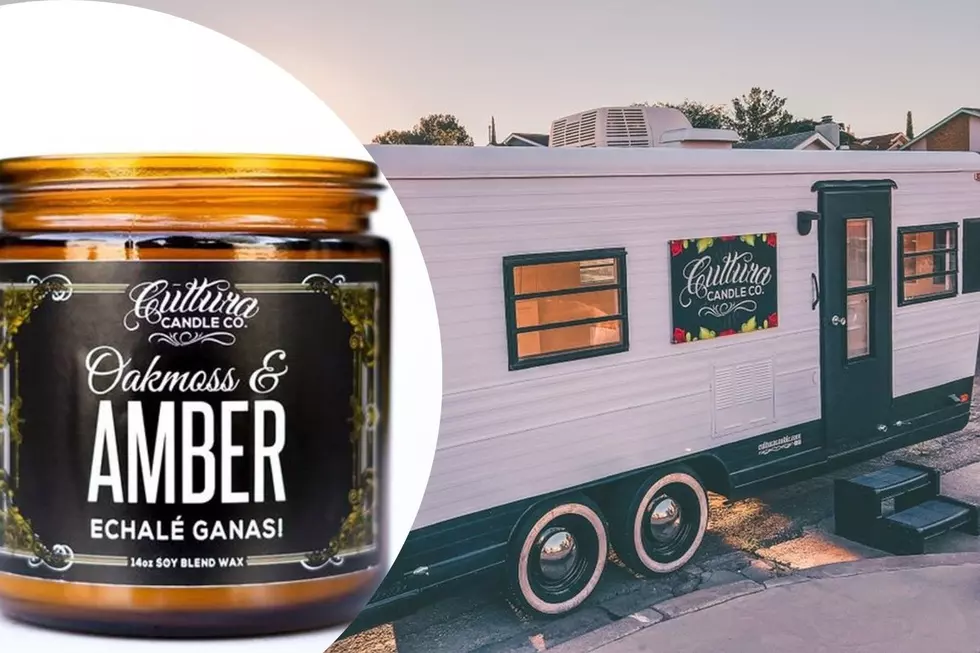 Popular El Paso Candle Co. Debuting Their Mobile Store
Cultura Candle Co.
With phrases like "ponte las pilas" and "te calmas o te calmo", you know  that the product is going to be amazing.
Cultura Candle Co., which sells candles, room sprays, soaps, wax melts and more, is hitting the road and coming to you with their new mobile store! Meet Rosie, a 1976 Spartan RV who will soon hit the Upper Valley Farmer's Market on Sunday, September 11.
Enter your number to get our free mobile app
Rosie will have all the familiar Cultura Candle Co. favorites, and will be available for events, markets and festivals. Cultura Candle Co. also say she'll be available not just locally but will also hit different cities.
What is Cultura Candle Co.
Cultura Candle is a product of the pandemic and began in June of 2020. Their fan base grew and by October of 2020 their online sales were in high demand. From Cultura Candle Co.:
What we thought as something that may or may not work, turned out to be something people wanted, especially the Latinx culture. When everything reopened and allowed to gather, it gave us another platform to meet people and allow them to experience our products.
Their candles, while having interesting aromatic combinations, also have some very clever names like:
I'm a Chancla Survivor
No Te Metas Con Mi Cucu
Te Calmas o Te Calmo
Ponte Las Pilas
Now with shipping candles across the US and having wholesale accounts, they have scaled up and created their mobile candle store- Rosie.
Cultura Candles are made with a premium soy blend wax, phthalate free fragrance, 100% unbleached and lead free and with a flat braided coreless German wick that allows for a cleaner burn. They are hand poured in small batches and made right here in El Paso. They are vegan and clean-burning.
Where You Can Find Them
You can find their candles on their website where their fall collection just launched. At The Upper Valley Farmer's Market and at the Upper Valley Mercantile at the Substation. And soon, with Rosie debuting, probably to a market near you!
El Paso Artist Jessie Gandarilla