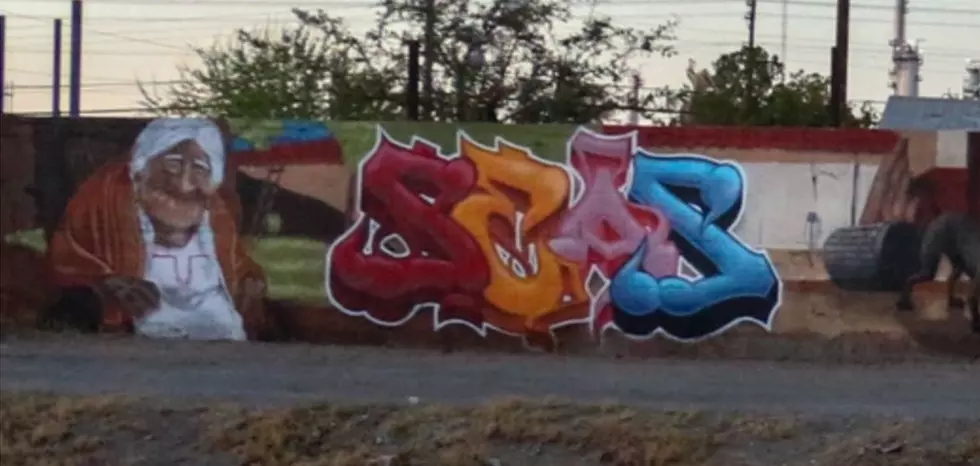 'Coco' Director Shows El Paso's 'Coco' Mural Some Love
VIva La Mocha via FB
You may not recognize the name "Lee Unkrich" (or you may, depending on how big of a Disney/Pixar fan you are!) but you're definitely familiar with his work. Lee Unkrich is the director of Disney/Pixar's "Toy Story 3 " and, of course, "Coco".
The borderland favorite, "Coco" recently got the beautiful mural treatment local artist Ruben Mariscal aka Midnight Maurauder on Instagram, and a few other local artists, came together to replicate scenes from the beloved 2017 animated film.
The mural was loved by many across the borderland, and now, the actual director of "Coco" has taken notice! Taking to his official Twitter account, Unkrich Tweeted out the EP Times gallery of the beautiful mural- and he's a fan!
In case you missed it, the mural, located on Geiger Ave. & S. Seville Dr. - right across the canal behind the Ascarate Swapmeet, has some beautiful imagery from the movie.
You will find Miguel:
Miguel's faithful companion Dante:
Miguel's abuelita:
The beautiful alebrije Pepita:
Enter your number to get our free mobile app
Mama Imelda:
Hector:
You'll even find Ernesto de la Cruz:
And of course, you'll find Mama Coco:
"Coco" is a movie that I'm sure many Mexicans and Mexican-American's related to. It's such a beautiful movie that makes you laugh and cry; I even know cholos who have cried watching that movie!
I'm so happy that someone from Disney is actually taking notice of the beautiful mural!
All 10 Of El Paso's Nicknames