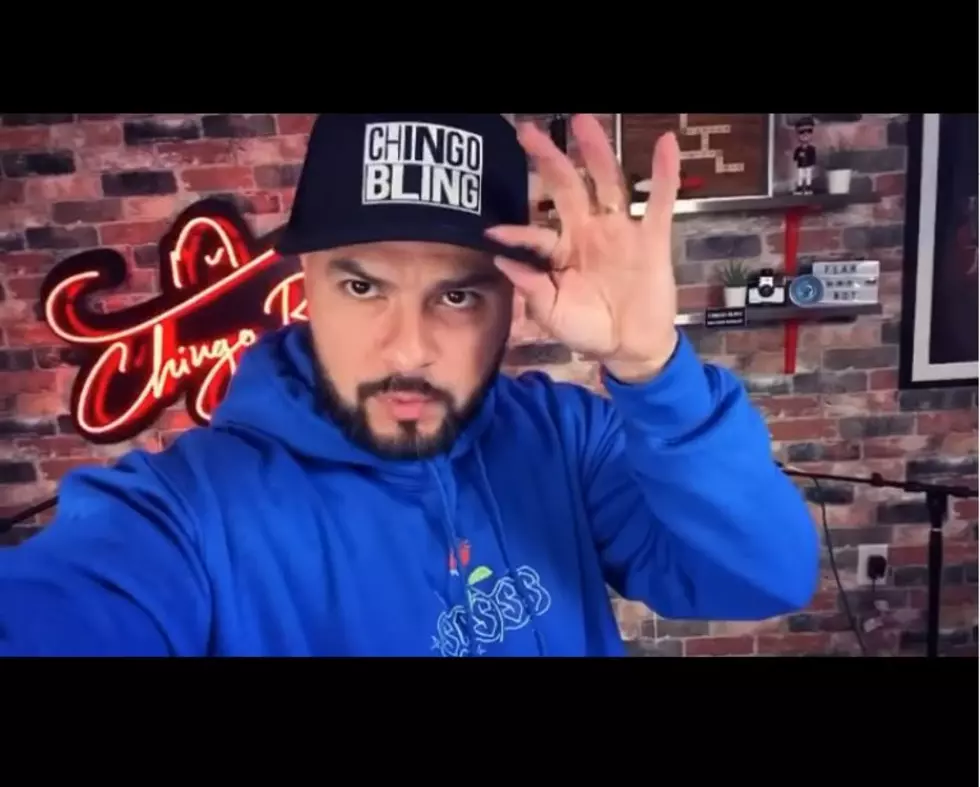 Chingo Bling Looking For Extras This Weekend For His Music Video
Chingo Bling Facebook Page
Chingo Bling is performing this weekend at the El Paso Comic Strip and he's going to record a music video here and is looking for extras. Chingo Bling is performing in El Paso starting tonight throughout the weekend and he's decided to kill two bird with one stone by performing his comedy show and also making a music video in El Paso. He posted a video to his Facebook page saying he was looking for extras to participate in the video.
Chingo Bling was promoting his show this weekend at the El Paso Comic Strip and announced people who have already purchased tickets to the show can DM him a screenshot of their tickets to get the secret location of his music video this weekend. He's also asking people that are going to attend the music video shoot to dress nicely for the shoot. The music video will be for a song off his new album.
Chingo Bling will be performing Thursday, Friday, and Saturday night at the El Paso Comic Strip. Shows are every night at 7:30 p.m. and 10 p.m. shows Friday and Saturday. Doors open at 6:00 p.m. and 9:15 for seating for the shows. Tickets are $25 and $35 for VIP. Front row seats are also $35 to purchase. You can purchase your tickets through the Laff2Nite website. The last time Chingo Bling was in town, he stopped by a local foodie spot and gave them a shoutout for their awesome food. Read more about it here.