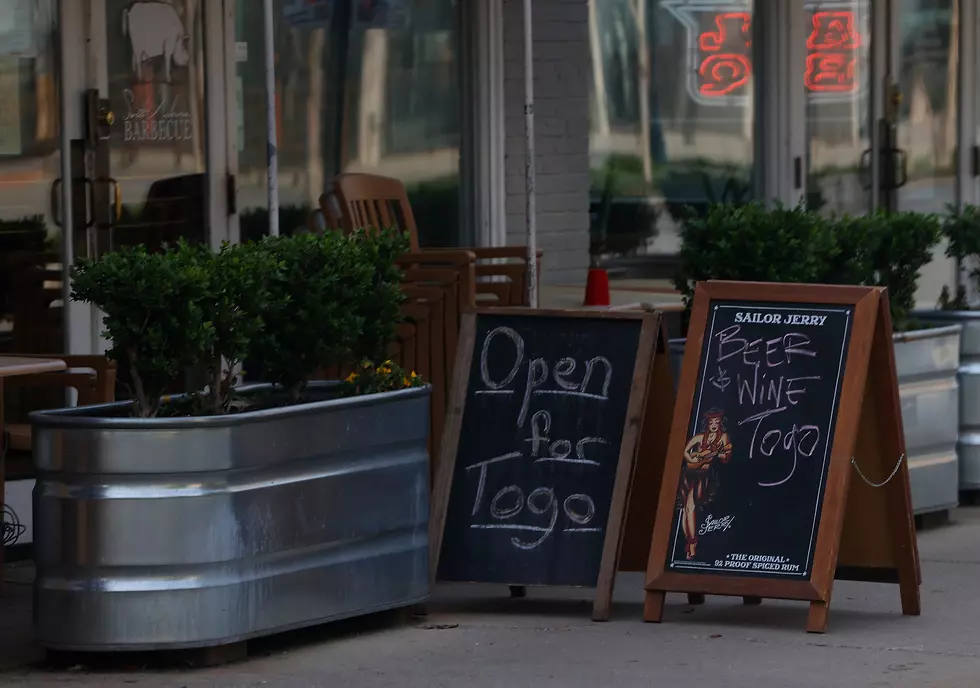 Central/Northeast- Local Restaurants Offering Takeout/Delivery
Getty Images
Many restaurants have been hit hard by the COVID-19 pandemic. To help them during this difficult time, here are local restaurants offering takeout service right now. The coronavirus pandemic has crippled the nation's hotel, restaurant, and tourism industry leaving many wondering how they will make ends meet. Many restaurants are trying to remain open during the crisis and are abiding by new restrictions that have their occupancy at 50% and mostly fulfilling to-go orders. This is the time that the community should be out supporting our local businesses and restaurants as much as you financially can. To help you find out what local restaurants are offering takeout service, we compiled a list from businesses that were sent to us from a Foodie Facebook group. The list includes links for UTEP/Kern area restaurants and how you can order from these businesses. If there are some businesses that aren't included, comment below so we can add them!
Pho Tre Bien- You can order some of your favorite Vietnamese dishes and pick them up at their locations through their curbside, full menu available here, or better yet get them delivered through some of your favorite apps like Uber Eats, Postmates, Favor and Toast TakeOut.
Joe Vinny and Bronsons- You can call in your order for pick up to 915-801-0475
Or use a delivery system through Ubereats, DoorDash or Grubhub. All their wine & beer to-go is 50%!
L&J Cafe- Working with a limited menu, which you can check out on their Facebook, you can call at 915-566-8418 to place your order. They ask that you kindly allow a little extra time as they are working with a very limited team. Right now they are only doing curbside service and ask that customers remain in their vehicle as to limit interaction as much as possible. They also ensure that they are wearing gloves and sanitizing their pens and clipboards. They are taking both cash and card but would much prefer card if possible.
The Shack- Offering 10% off all carryout and delivery orders, The Shack Wings & Brews on Viscount is offering curbside at their Viscount location, you can call to order at 915-626-5323 and check out their menu here, and they offer delivery through third-party apps.
Ardovinos- Several locations have convenient pick-up windows you can use after calling in your order at . Delivery also available through Favor. Located in the Northeast, you can check out their full menu here. 
Matsuharu- Offering curbside pick-up you can call in your order at 915-751-9355, you can check out their full menu here.
Mexicanismo Restaurante- Offering curbside pickup at their northeast location, you can call in your order at (915) 694-8284, and free delivery, you can check out their full menu here.
Kiki's Mexican Restaurant- Offering curbside pickup, you can call 915-565-6713 to order and take advantage of 50% off beer, wine and margaritas! Check out their menu here.
Lucy's Cafe North- Offering curbside pickup at their northeast location, you can call in your order at  (915) 626-5002 and check out their full menu here.
Sweet Addiction- Offering DIY cookie kits, Sweet Addiction is working on new format for online and will set up detail soon. Once up, you can get your own DIY cookie kits!
Chase The Taste- Located at North Hills Crossing, Chase the Taste is offering curbside service and is in the trial run of their delivery service. You can call in your order at 915-270-9199 and check out their full menu here.
Roscos Burger Inn - Located at 3829 Tompkins Rd (17.52 mi). They are open for curbside/carryout on Tuesdays-Thursdays from 11 a.m. - 5 p.m., then Fridays - Saturdays from 11a.m. - 8 p.m. They are closed Sundays-Mondays. Hours will cary based on volume of people, so you can call ahead to place order or pull up and they will take your order outside.