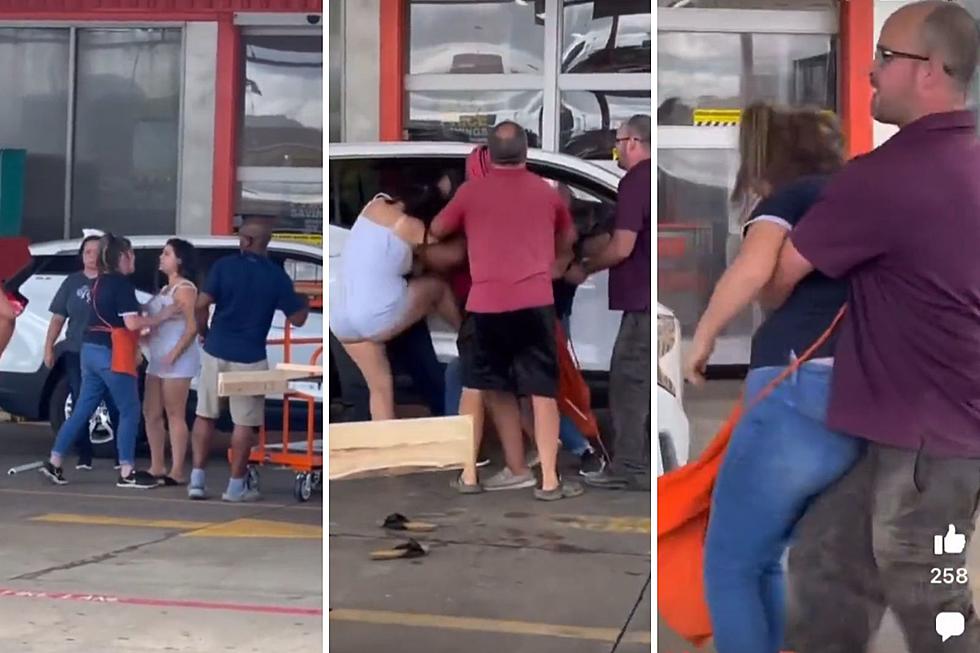 Brawl Erupts at Texas Home Depot
Twitter/Canva
Does Home Depot have a policy against employees throwing hands while still in uniform?
We're assuming there's probably a chapter in the employee handbook that outlines how to deal with unpleasant customers.  Shoving them probably is frowned upon, lol.
As per usual we're breaking down the video at the bottom of this article without any context.  Let's dive in.
Arguing over wood?
The video opens with a lady dressed as a Home Depot employee arguing with a lady dressed as a customer in the loading area of a Home Depot in Texarkana, Texas.  A few two-by-fours sit atop a rolling cart.  After a couple of words are exchanged, HDL (Home Depot Lady) just hauls off and shoves CL (Customer Lady).
It's poppin' off!
CL does not appreciate the push one bit, as she wastes no time commencing with the throwing of her hands. We got ourselves a full-on fight! The NPCs standing around jump in and attempt to separate the pugilists.
Off you go!
Finally, they're torn from one another's firm grasp of their opponent's hair.
The End.
That's all she wrote! Check out the video for yourself below and keep scrolling for the best comments from Twitter.
Top Ten Trashiest Towns in Texas
Time to take out the trash or show off the trash of Texas. Check out the top ten below.
(All crime statistics were pulled from
www.neighborhoodscout.com
based on each individual town. See editor's note for Lufkin, Texas.)
10 Must-Try Food Stops, From Houston, TX to Dallas, TX
The Best Hidden Gems in Texas