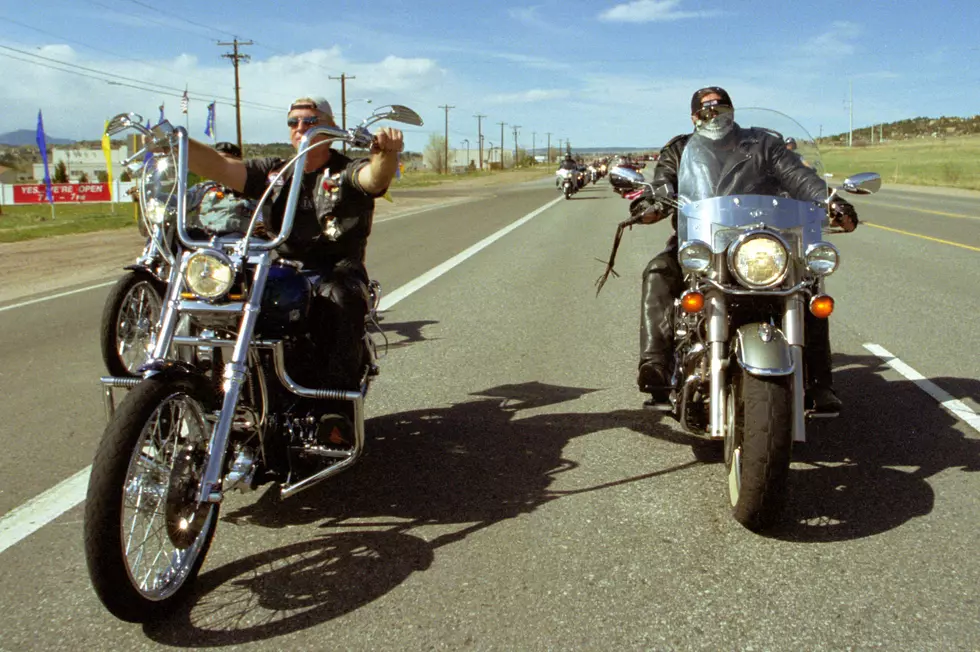 Bikers – The Ultimate Social Distancers
Getty Images
Motorcycles are an excellent way to beat that mean old "Cabin Fever".
I like downtime as much as the next guy but, Netflix can only carry you so far. If you have a motorcycle, you have options. Granted, you can't ride to a bar these days to have a cold one ... and even restaurants are either closed or offering extremely limited services ... but, that doesn't mean you can't still get in the wind though.
Seriously, think about it...
You're not in a vehicle full of people or necessarily even interacting directly with others. You wave at your buddy, he waves back, that's it. It's the ultimate in maintaining "social distance". (Even if you have a passenger, and they sneeze, I don't think the coronavirus goes far at 60 or 70mph.)
Many businesses have closed but, many are offering carryout or delivery service. Ride somewhere, get your food to go, munch in the parking lot and get back on your scooter.
You don't really even need a food break. Eat before you go and just enjoy the ride. Take 28 through Mesilla to Las Cruces or, go north. Ruidoso is beautiful and there's plenty of gas and convenience store burritos at the halfway point in Alamogordo. (Vegans, they have a Farmers market too. Just don't shake hands with anybody.)
Not feeling the traffic, then get on your dirt bike and ride. We've got about a zillion miles worth of natural motocross track around here and your dirtbike has probably been parked the last couple of months anyway.
Tired of the desert, load your dirtbike up and hit the road. (Let someone else tow the dirt bike though, YOU ride your cruiser!)
For a few more, click here.
Granted, service is suspended or limited in most of the bars and restaurants noted in my suggested routes but, there's plenty of fun and open-air out there. As long as you can find a gas pump, you don't have to be a COVID19 hostage!