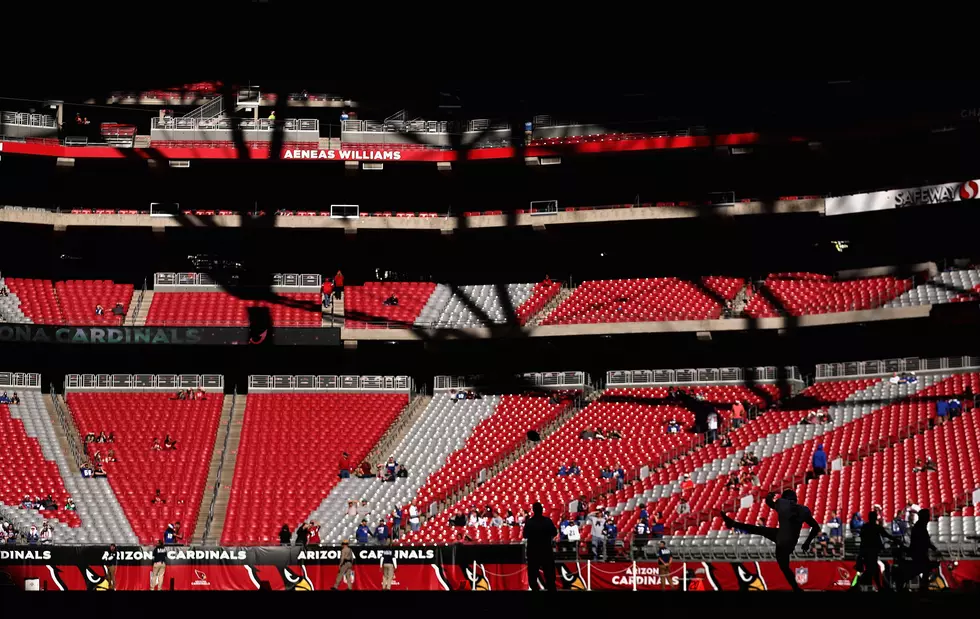 Arizona Has More Going On For Sports Fans Than The Super Bowl
Getty Images
Arizona has a ton of professional sports action going on, pretty much, year-round.
Almost all eyes are on Arizona this weekend as the Kansas City Chiefs and the Philadelphia Eagles meet in Super Bowl LVII. (That's 57, in case you don't do roman numerals.) The game will be played at the Cardinals stadium in Glendale, kickoff is at 4:30 pm, MST.
It's a monster week for football fans worldwide but it's not the only professional sporting event in Arizona. The city of Phoenix and its surrounding area are loaded with pro sports teams and venues.
In addition to the Arizona Cardinals, Arizona has a team for just about every major sport and they all play within or adjacent to the states largest city, Phoenix. Phoenix, by the way, is a pretty easy road trip for El Paso sports fans and concert lovers.
Being that they are well stocked on huge sporting venues, big bands and entertainers never have a problem finding a place to play there.
Phoenix is 430 miles from El Paso. That's 205 miles closer than Dallas, 316 miles closer than Houston, and 121 miles closer than San Antonio.
Check out the Arizona team schedules here.
Texas Hill Country Castle
You can stay in a real castle at this Texas Hill Country Castle