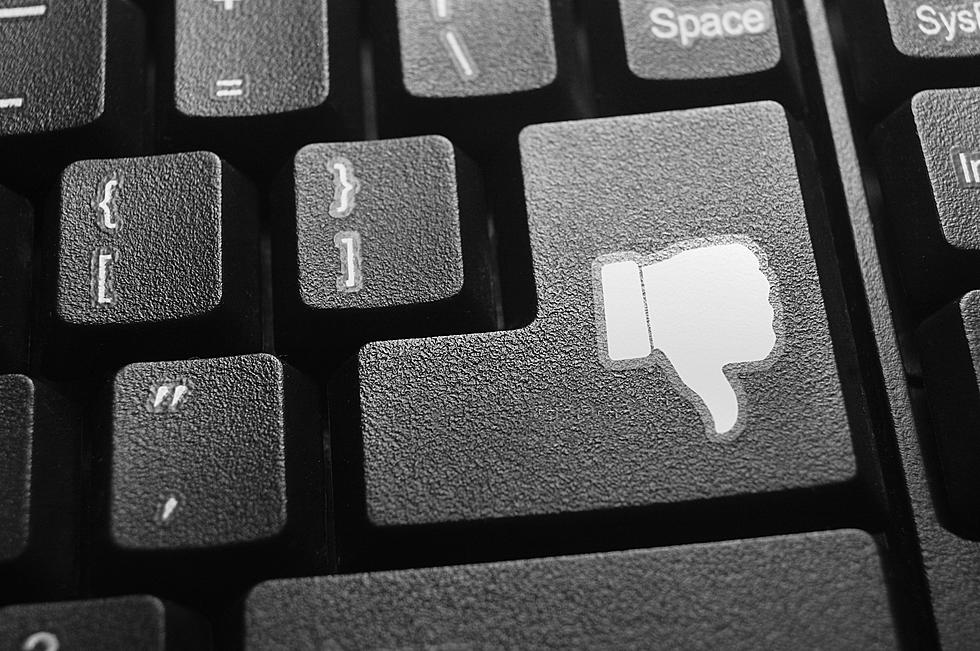 A List of Some of My Favorite Mean Comments Made On Our Facebook
fongfong2
One of my favorite things to do since I've started working here is to read the comments. Although, for the longest time, I was told to never read the comments. Reading the comments can become a bit toxic; especially when people really let you know how they feel.
I can't stop, though. Sometimes, I rely on the comment section of our Facebook page. I sometimes put a graphic up and ask for your help with it. However, there are times where some of y'all can get pretty rude, but also, pretty creative. Here are some of my favorite:
This one was on a post explaining the static that many people heard a few weeks ago. We get the "no one listens to the Q" one quite frequently. But that one of Buzz passing gas is hilarious.
Enter your number to get our free mobile app
The static was a good topic for people to express how much they don't listen to us, even though they were commenting on our station's Facebook page.
This one is hilarious, because, yes, we do have a word requirement for our articles! It's funny because it's true.
We get it, you don't like the music we play.
This comment was under a post about the new episode of "What the Buzz". The hyenas comment made me, Lisa and Emily laugh like hyenas.
This comment was under a post about the NMSU professor who doesn't want to wear a mask. I guess masks is the new thing we're crying about.
I guess none of us are really Texans.
This comment was under the post about the "milk crate challenge". Yeah, we all tried to get Buzz to do it.
Sometimes the comments never really line up with what we posted.
This is one I do want to defend- we DO play Iron Maiden!
And, of course, we often times get our defenders. Thanks, Victoria! Victoria deserves a bumper sticker!
But trust me, I get it. I know that sometimes listening to our Morning Show may frustrate you, or, even anger you. If it does, we always encourage that you call in to the show and express your opinion- call into the show at (844) 305-6210. You can also leave us a message on our Neckline; it's like a voicemail service, you just leave your message and we'll play it back when we can. The neckline number is (844) 805-NECK. 
RANKED: Here Are the 63 Smartest Dog Breeds
Does your loyal pup's breed make the list? Read on to see if you'll be bragging to the neighbors about your dog's intellectual prowess the next time you take your fur baby out for a walk. Don't worry: Even if your dog's breed doesn't land on the list, that doesn't mean he's not a good boy--some traits simply can't be measured.