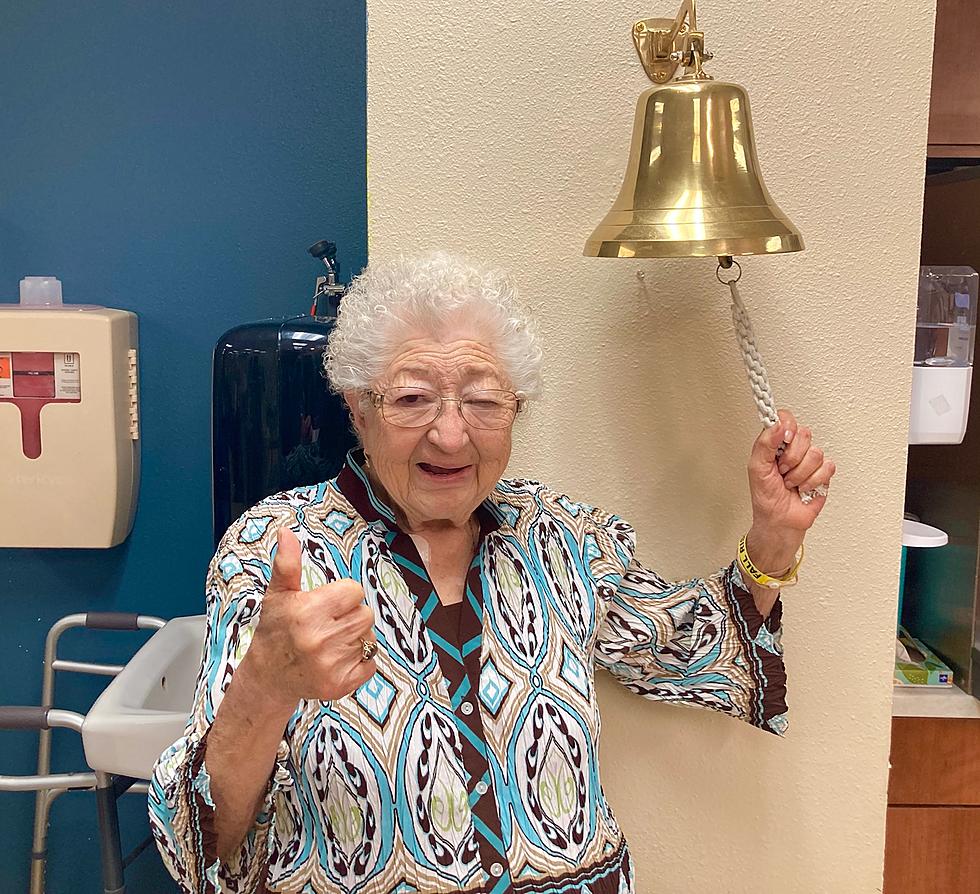 87-Year-Old El Paso Cancer Survivor Proves Age Is Just a Number
T.H.O.P. Memorial Campus
Congratulations are in order for an 87-year-old El Paso woman who just rang a very important bell.
Luisa Rodriguez just BEAT CANCER!
And the celebration is on at The Hospitals of Providence Memorial Campus. In fact, they said it was CODE CELEBRATE.
According to THOP Memorial Campus, Luisa "fought and beat colon cancer."
She is now done with her treatment.
It has become a tradition across the country to do something very important when you reach that major milestone... ring that bell.
"Surrounded by her daughter, nurses, and staff she victoriously rang her cancer bell," the news release from the hospital said.
So what's next for the 87-year-old who now has cancer in her rearview mirror?
"She can't wait to get back to leading the life she loves with her family."
It just goes to show not only does cancer not discriminate (chances are you probably know someone in your life who has been affected by it), but also your age doesn't define whether you can beat it or not.
Just ask Luisa!
I did some quick research on colon cancer and it turns out it is one of the leading causes of cancer deaths, according to Mount Sinai.
And, you guessed it... early detection is key to a full recovery.
Here is a list of symptoms from Mount Sinai to be on the lookout for:
Wishing Luisa the best of luck going forward - and happy times ahead with her family. :)
Journey Albums Ranked
Some Journey lineups were respected but low-selling, while others were bestsellers who got critically ignored. But which one was best?