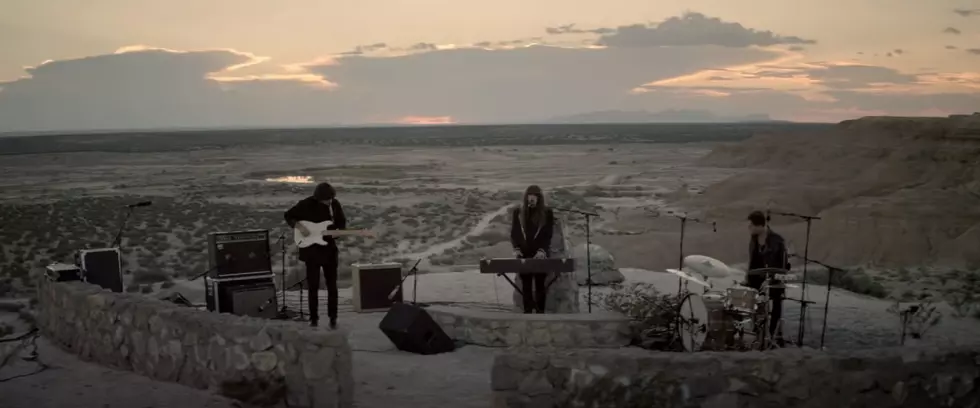 10 Artists That Filmed A Music Video Right Here In El Paso
Pitchfork via YouTube
Recording an album is one thing, filming a music video is another: It's a great way for artists to show their creativity & to further add to a song's message. Sometimes it can be used to show the world how much they appreciate their home. We've had quite a few artists film music videos here in El Paso.
Khalid
Let's start a favorite, our very own Khalid that's become a HUGE pop superstar. Not only has he shown love to El Paso with naming his albums "Suncity" & "Scenic Drive", but his debut single, "Location" was shot right here in El Paso. Even though he's a star, he still has love for the 915.
Nothing More
Fellow Texas rockers, Nothing More has shown their appreciation & liking to El Paso by giving us some fantastic shows & did some recording out at Sonic Ranch. Also one of their songs, "Just Say When", was filmed in the El Paso airport. I guess it's a very convenient spot to shoot a video if they flew to El Paso, isn't it?
Jenna Paulette
The first, but not last, country artist that's filmed a music video in El Paso. Country singer Jenna Paulette actually named her new single "El Paso" after her home that is... well EL PASO. Wanna take a guess where she filmed the video for El Paso?
The Dirty River Boys
El Paso has always been a "western" town; both geographically & metaphorically. It's hard to ignore that El Paso has always been a town for cowboys & those western lifestyle. The music video for "Mesa" by The Dirty River Boys is an homage to not only the cowboy life, but El Paso as well.
Jordan Davis
Who doesn't love a romantic drive in the desert with your favorite person? Well if you're trying to steal someone else's girl, that might not be such a great thing... But Jordan DID steal some of our attention as we noticed some of the El Paso locations featured in his music video for "Singles You Up".
Leon Bridges
Literally right at the start of the video for "Beyond", Leon tells you EXACTLY where he's at, in the Sun City, aka El Paso. Video starts with a beautiful shot of downtown El Paso before the soulful music begins, matching the soul of the city portrayed in his video.
Joe Ojeda
The former keyboardist for Selena actually filmed his music video for his 2021 single "Dueña De Tu Cama" in El Paso. In fact when you watch the video, you'll notice it's all shot around the inside and outside of The Love Buzz.
The Way Down Wanderers
The alternative/indie/folk group The Way Down Wanderers definitely... wandered WAY down to Sonic Ranch to record their self-titled album back in 2016 (and they ain't the only ones that recorded an album here in El Paso). While they were staying in El Paso, they actually filmed one of the singles off that record: "Heading North".
Valerie Ponzio
If you've seen season 12 of NBC's The Voice, you know who Valerie Ponzio is. She's actually shown love to her home of El Paso in two videos: "Orale" & her latest single, "Just a Bordertown"
Beach House
Our last artist we have here is the musical duo from Baltimore, Maryland: Beach House. They've actually filmed not one, not two, not THREE... but FOUR music videos here in El Paso. All 4 videos were part of a short film they shot called "Forever Still" (Sonic Ranch helped record the audio). You can find all the songs in separate videos but I included the short film so you can watch all 4 songs together: "Wild", "The Hours", "Wishes" & "Irene"
Here's to hoping more artists will continue to show love to El Paso in future videos!
Amazing Rock Art Pieces by El Paso Artist Karmann "Sketchy Goat" Sloane
Karman Sloane, aka Sketchy Goat, has made some amazing art used by big names in the rock world. Here's a look at some of her favorite art designs that you might have seen.