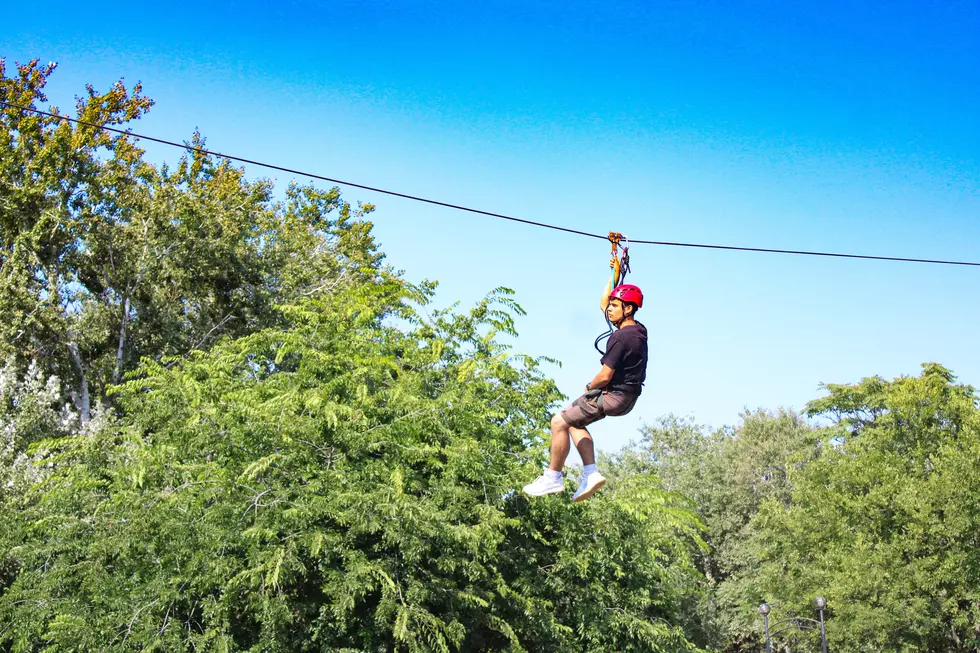 Soar into Adventure with these Ziplining Adventures Near El Paso
Nadiia Ganzhyi via Unsplash
The new year is upon us and I'm really reflecting on what I want to accomplish in the new year.
Enter your number to get our free mobile app
I've decided I need to be more adventurous! Since the pandemic, I've been a bit of a shut in and I've decided to begin to live life again and on my list of things to accomplish in the new year is go ziplining!
What is ziplining?
Ziplining is this cool activity where you ride a steel cable on a protective seat or a belt between and you go soaring across two points- it also usually involves a pretty sweet view.
And luckily for us in El Paso, we have two great options if ziplining is something you would like to cross off your bucket list!
Apache Wind Rider ZipTour
First up, we have the Wind Rider ZipTour at Ski Apache in Ruidoso. You'll start off at an elevation of 11,489 feet and fly down the mountain at over 60 MPH for a distance of 8,890 feet.
The Wind Rider ZipTour is also considered one of the longest ziplines in the country and offers one of the coolest views you'll see!
Unfortunately, it does look like they're currently closed, but it does look like it will reopen for summer; you can find out more here.
Apache Eagle ZipRider
Not too far from the Wind Rider ZipTour is another option, the Apache Eagle ZipRider at Inn of the Mountain Gods.
At the Apache Eagle ZipRider you'll soar at a speed of 55 MPH for a full length of 2,668- plus you'll glide right above Lake Mescalero.
It is a bit shorter than the Wind Rider ZipTour, but still a thrilling experience for beginners! You can make find out how to make reservations by clicking here.
Things We Worried About Way Too Much as Kids
From quicksand to the Bermuda Triangle- these things were some of the problems we thought we'd encounter as adults!