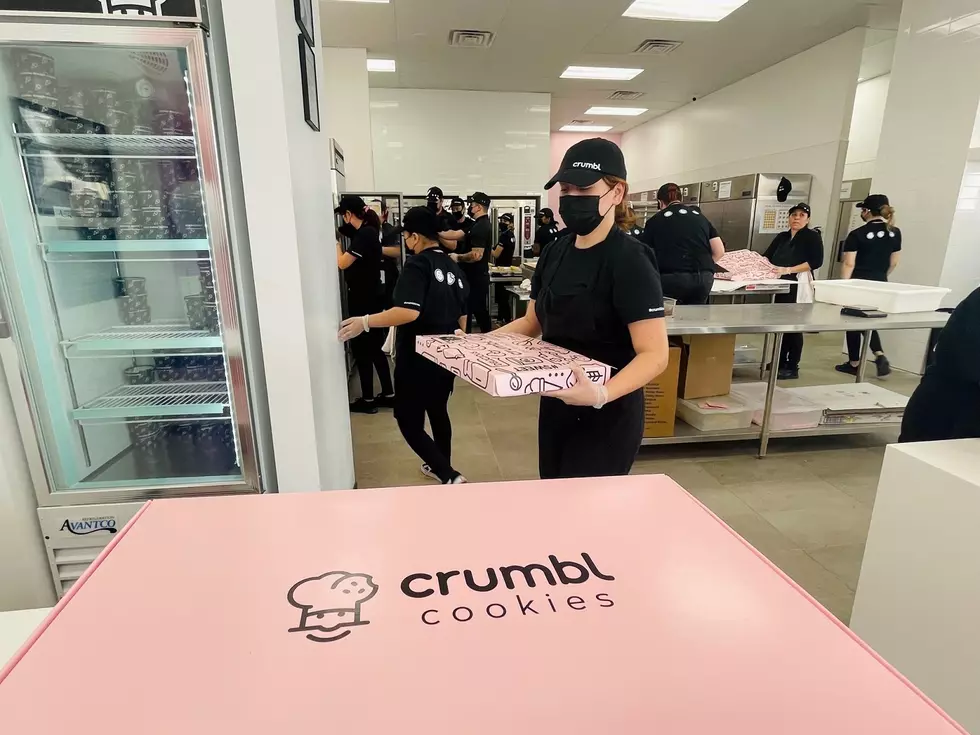 West El Paso Is Getting a TikTok Famous Crumbl Cookies Location
ma
There's going to be a third Crumbl Cookies location in El Paso.
The cookie shop that has taken the nation by storm with its warm, gooey gourmet cookies already has a location in the Eastlake Marketplace and at The Market at Pebble Hills, and now the TikTok-famous sweets are coming to the west side.
Enter your number to get our free mobile app
Sweet Sensation
I recently introduced my sweet tooth to the famous cookies and totally get what the buzz is all about. (The cornbread cookie, by the way, is bomb.)
For the uninitiated, Crumbl is known for baking cookies about the size of your palm and the signature pink box they come in. Their thing is keeping it fresh with a lineup of over 150 flavors and varieties, and menu options that change weekly to give you 4-5 different specialty flavors to taunt your waistline with.
Only their famous and most popular cookie, Milk Chocolate Chip, and the iced sugar cookie are always available, according to their website.
New West Side Location
The newest Crumbl is going-up in the West Town Marketplace on Desert Blvd in the northwest. It's by Matteo's Mexican Food between Flix Brewhouse and Cabela's.
The words "coming soon" are displayed outside and preparation continues inside, but an exact opening date hasn't been confirmed. They're worth the wait, though.
11 Popular Coffee Shops in El Paso
11 El Paso Specialty Mexican Pizzas