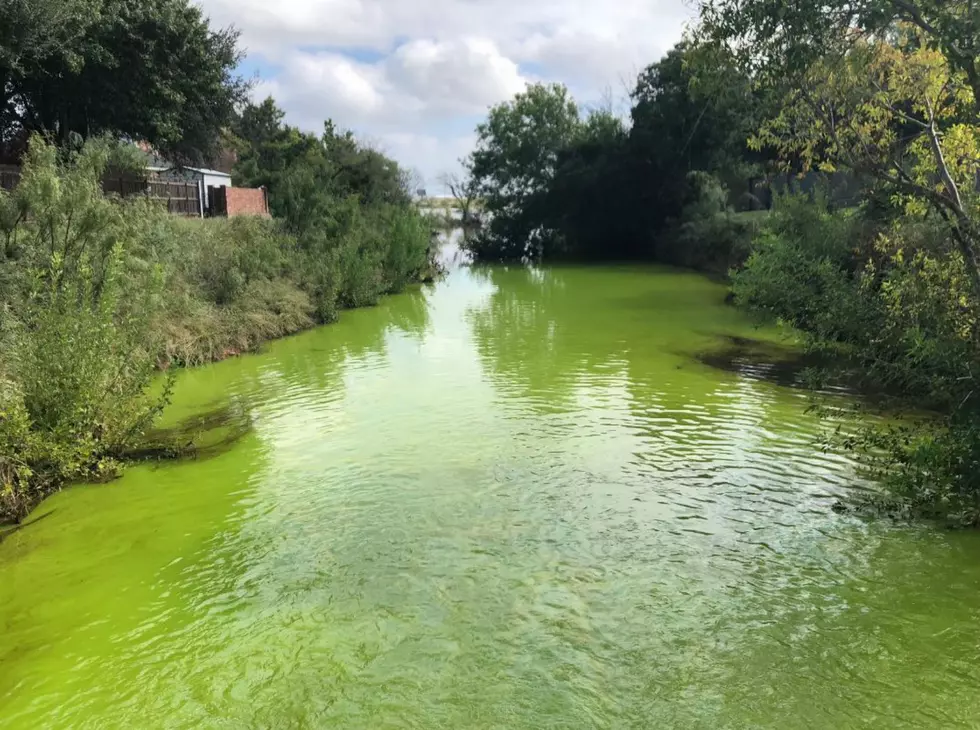 We Now Know Why a Creek in Texas Turned Bright Green
KTXS/ Nick Bradshaw
When any body of water turns bright green suddenly, people are bound to ask questions. Questions like, "Isn't it a little early for St. Patrick's Day?" and "What possible super-powers could I obtain for going for a dip in the now-green-creek?"
We now know the culprit that has turned Button Willow Creek in Abilene into something out of a commercial for Lucky Charms. But, first, you've got to see what this looks like. I've seen water before that looks green-ISH. But this water is vibrantly, cartoonishly GREEN.
Holy Hulk pee-pee! That river is seriously greener than the grass!!
So, according to the Abilene Police Department:
"Sunoco is testing the hydration system…This involves green dye that is running into the creek."
The APD goes on to reassure Abilene residents:
"There is NO hazard and NO need to contact 911"
Oh, well that's…actually not all that reassuring at all, is it? When people ask, "Why is the water in the Crick bright Shrek green?" the answer their hoping to get probably isn't, "Oh, that? That's just a giant petrochemical company with a spotty environmental record pumping chemicals into the water".
But, if Sunoco and the police and Channel 12 all say it's nothing to worry about, I'm willing to take their word.
One suggestion, though…if you really have to run bright green dye through the local waterways, Sunoco, can't you at least do it the week leading up to Saint Patrick's Day? The sheer festiveness would mitigate any possible radioactive side effects, I'd imagine.