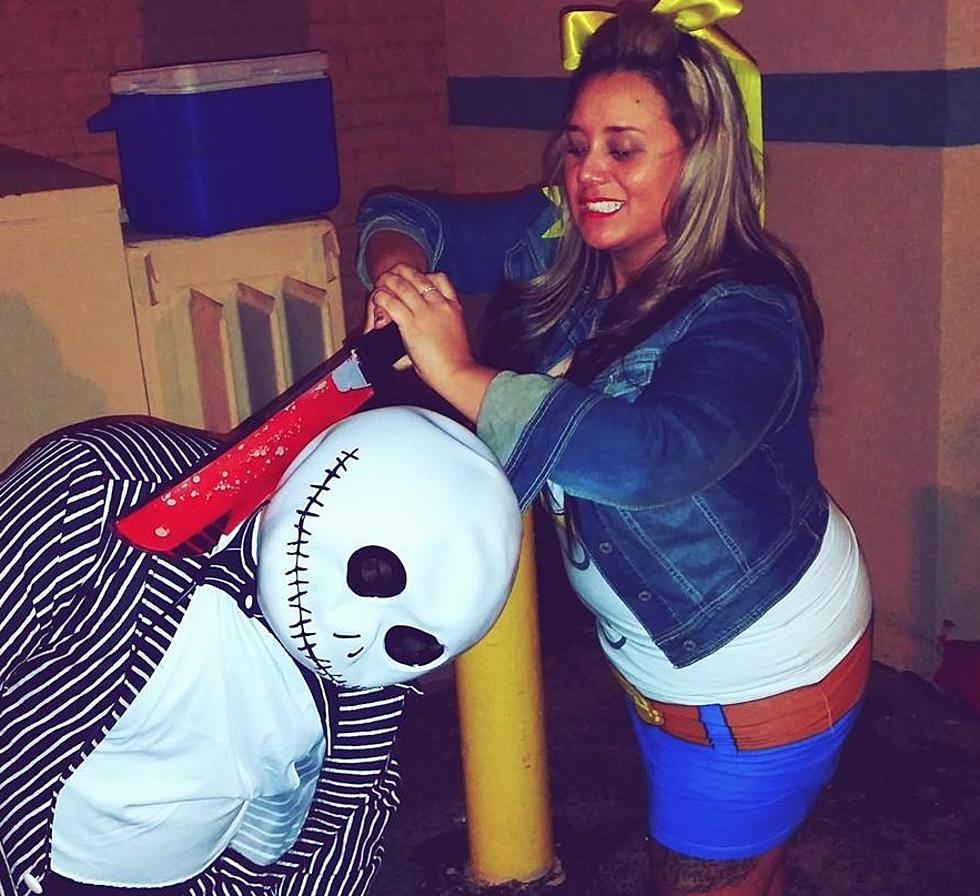 Veronica's Halloween Costume: You Pick It She Will Wear It EP
Veronica Gonzalez
Halloween is almost here which means it is crunch time on choosing a Halloween costume. There are people out there who plan way in advance and start making their own costume.
Others just do the quick fix of picking out a costume at the store.
Enter your number to get our free mobile app
But if you wait last minute you know there isn't much left. For the times I did dress up on Halloween I saved those past costumes.
Usually, past Halloween costumes, can come to your rescue if you find nothing at the stores. Over the years I would swap different costumes that I have saved and wore in previous years.
For a couple of years after 2008, I was a tavern maiden which was a lot of fun. Except for when a lot of people would ask me to beer them.
Then years after I was Jesse the cowgirl from Toy Story for a couple of Halloweens. Now after that costume, I didn't really dress up until 2019.
In 2019, some of you may recall I was pregnant but what you didn't know was what I dressed up as for Halloween. That year I was a pumpkin bandit which obviously had a pumpkin placed right in the center of my prego belly.
But this time around with friends asking what I will be has me tempted to dress up this year. Except I don't know what to be this time around for Halloween.
So this is where your two cents really come in handy and is very much appreciated. Since I can be indecisive at times I figured why not let you vote for what I should dress up as.
The options for my Halloween costume ideas are listed below. Please feel free to vote for the costume I should use on Halloween below.
Pick Veronica's Costume
LOOK: 34 spooky dessert recipes for this Halloween
SWEET: Here are the most popular Halloween candies