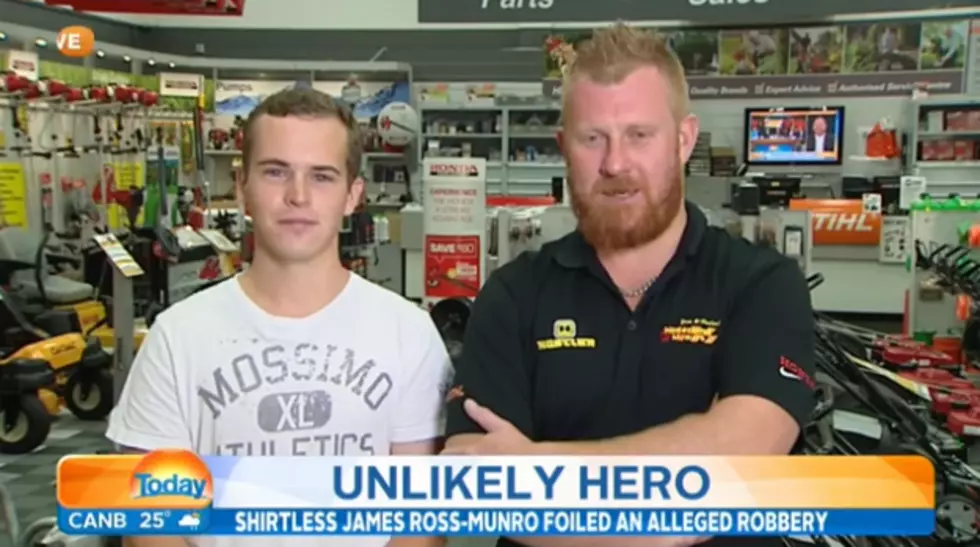 Two Drunk Guys Stop A Robbery and Hilariously Explain It
YouTube
Two drunk men prove you can be a hero at any moment.
In a hard to understand interview with Channel Nine's the Today Show, James Ross-Munroe and Kane Wiblen, shared their weird story of how they stopped a robbery at a local restaurant.
The two men confronted the robbers during their drunken walk to the store to buy some noodles. They ended up somehow removing the car keys from the robbers get away car. It was really that easy.
My words don't do justice for the way these guys hilariously recap the incident. That aussie accent also adds some funny to the story. Don't ever doubt your ability to be a hero after hearing this story.