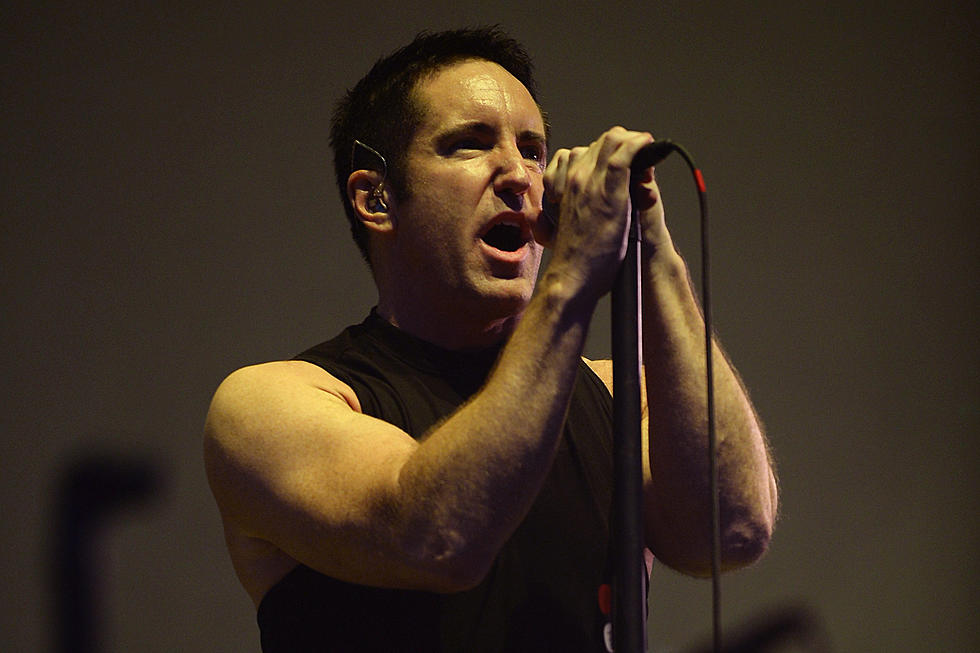 Trent Reznor Calls Out 'Taylor Swifts of the World' for Avoiding Politics
Theo Wargo, Getty Images
Reznor stated, "I was doing press with somebody in the mid-90s, and they made an argument that stayed with me: that I have influence, and that it's my job to call out whatever needs to be called out, because there are people who feel the same way but need someone to articulate it."
He continues, "I think about that today because it seemed like it was a lot easier to just keep your mouth shut and let it go back then. You don't hear a lot from the Taylor Swifts of the world, and top-tier, needle-moving cultural youth because they are concerned about their brand, their demographic and their success and career and whatnot."
Reznor says that what he's seeing today makes it hard to remain silent. "It does feel different. I know how I feel, and I have let it get to me in ways I wish it hadn't. My worrying about it isn't helping anything," says Reznor, adding, "What Donald Trump is doing is concerning and infuriating — and it's not the conservative agenda, it's not a question of religious preference, it's not a question of should government be big or small. I don't have any problem with those topics. But the disregard for decency and truth and civility is what's really disheartening. It feels like a country that celebrates stupidity is really taking it up a notch."
Reznor is promoting the upcoming Bad Witch disc, a politically-minded third part to a trilogy of releases. Look for the set arriving this Friday (June 22).
As we've seen, the rock community has not been afraid of speaking out about the Trump administration, with the "zero tolerance" policy concerning families attempting to cross the Mexican border and separating children from their families coming under fire. See some of the reactions from those in the rock community on the hot-button issue right here.
Top 25 Industrial Rock + Metal Bands
You Think You Know Nine Inch Nails?