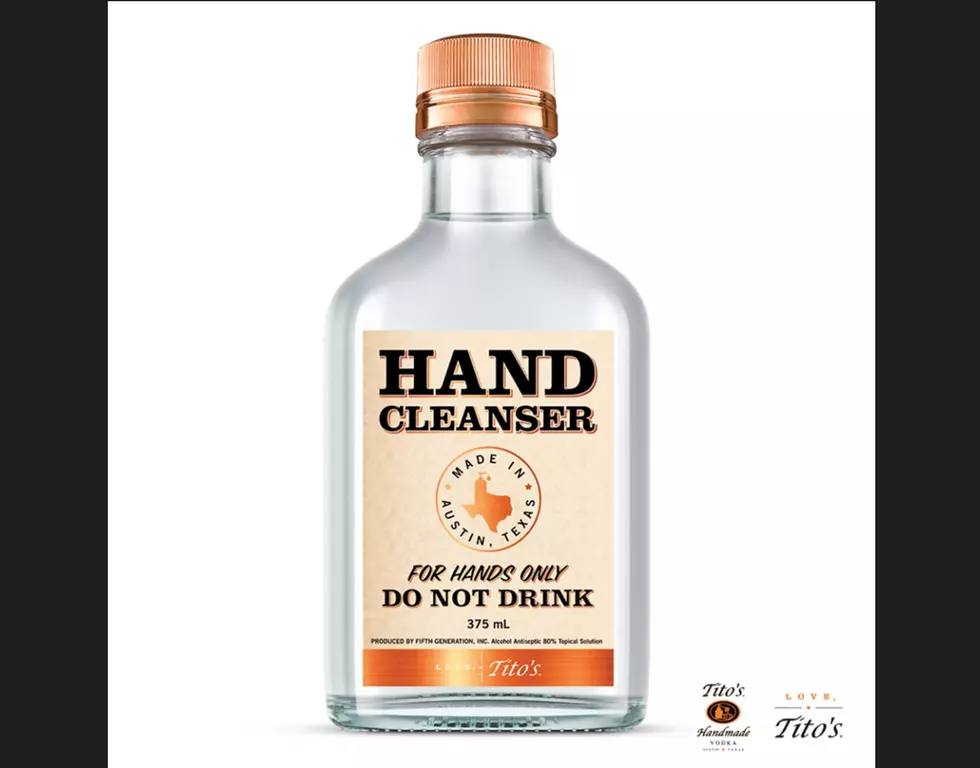 Tito's Handmade Vodka Giving Out Free Hand Sanitizer to El Paso
Titos Handmade Vodka
At the start of this pandemic, back in March, Texas-born and internationally loved vodka brand Tito's let consumers know that their vodka can't and shouldn't be used as hand sanitizer. Thankfully, Tito's had a great solution for that and decided to make their own hand sanitizer.
According to their website, Tito's has donated 900 tons of hand sanitizer to critical front line workers in over 44 states and counting, as well as to the general public in cities across Texas, including Austin, Dallas, San Antonio, Houston, Brownsville, Edinburg, and Fort Worth, now it's El Paso's turn!
On Saturday, September 12th, Tito's will be distributing 27,000 bottles of Tito's Hand Sanitizer to all El Pasoans at the El Paso County Coliseum. Distributing their hand sanitizer through a contactless drive-through system, and while all Tito's team members wear protective gear, you can drive off with your very own bottle of Tito's Hand Sanitizer. All you have to do is drive up, wearing a mask (because they will not accommodate you if you're not wearing a mask) pop open your trunk or unlock your door and a Tito's team member will place the complimentary bottle in your car. Distributiion starts at 9 A.M. and lasts until 2 P.M. or until supplies last. Check out the map below:
Tito's cannot accommodate vehicles unless all passengers are wearing face masks.
Upon arrival, please allow the Tito's team members to direct you.
Passengers need to remain in their vehicles at all times.
Please pop your trunk or unlock your doors to allow Tito's to place sanitizer in your vehicle.
Tito's will provide three bottles of 375 ml hand sanitizer per vehicle.
Cars, bikes and pedestrians will be accommodated.
You must be 18+.
CHECK IT OUT: These words were born in the '80s