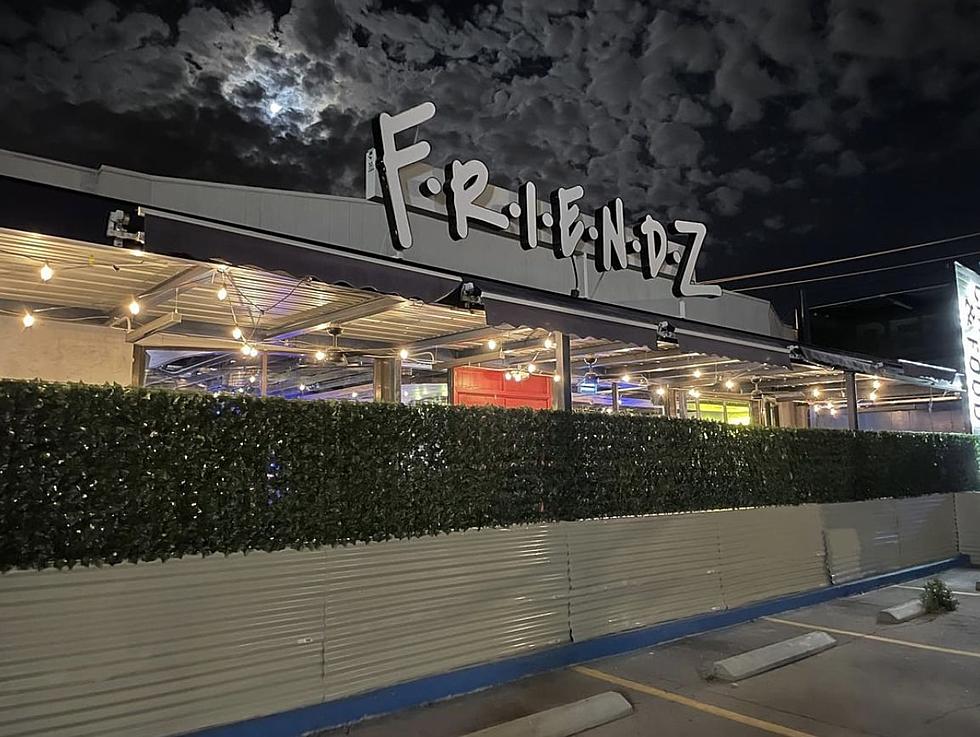 The One Where A New "Friendz" Bar Opens Up In East El Paso
Courtesy: Friendz Sports Bar
Oh…My…God! East El Paso is getting a new spot to hang out with family and Friendz.
Now, let's just state the obvious before you come for me:
I know what you're thinking, "Is this going to be a Friends-themed bar?" Well, yes and no. You won't find Friends-themed items inside of the bar but the vibe you will find when you head to the sports bar will be a welcoming and friendly environment; hence the Friendz name.
Ok, let's move on now! (And yes, I will continue to use Friends Puns throughout this article because... why not?!)
If you've driven past George Dieter and Trawood lately then you have probably noticed that a new sports bar is moving into what once was El Paso Drafthouse..... THEY WERE ON A BREAK!
Well, that break is over because Friendz Sports Bar is now calling the corner of George Dieter and Trawood home.
I was excited to see a new spot opening up within walking distance to my house so on my way to work I pivoted by the sports bar to take a look inside of Friendz sports bar.
The sports bar is completely under new ownership and the new owners are hoping to provide locals with a place to bring their family AND Friendz to enjoy sports games and events on their big-screen TVs.
Friendz Sports Bar will offer craft beer on tap and will also have a kitchen that will serve the food we all love to enjoy at our neighborhood Sports bars; burgers, tacos wings and they hope to provide a healthy menu for customers who might want to go the healthy way.
If you've ever passed by this bar location then you may have noticed the pretty awesome outdoor patio they have! Bar owners are hoping that their outdoor bar patio can serve as an area for organizations to have events, families to have special parties, friends to celebrate "being on a break" or even that special "lobster" in their life. The possibilities are endless!
The new sports bar will also have plenty of photo op areas with neon signs placed all across the bar making it the best place to take a pretty solid selfie with your bestie, significant other or smelly cat?
Friendz Sports Bar is located at 1798 George Dieter and they are now open for business!
Sunday to Wednesday 12 pm -11 pm
Thursday to Saturday 12 pm - 2 am
Closed Mondays during NFL off Season
You can find more details about the sports bar by Clicking Here.
Friendz Sports Bar