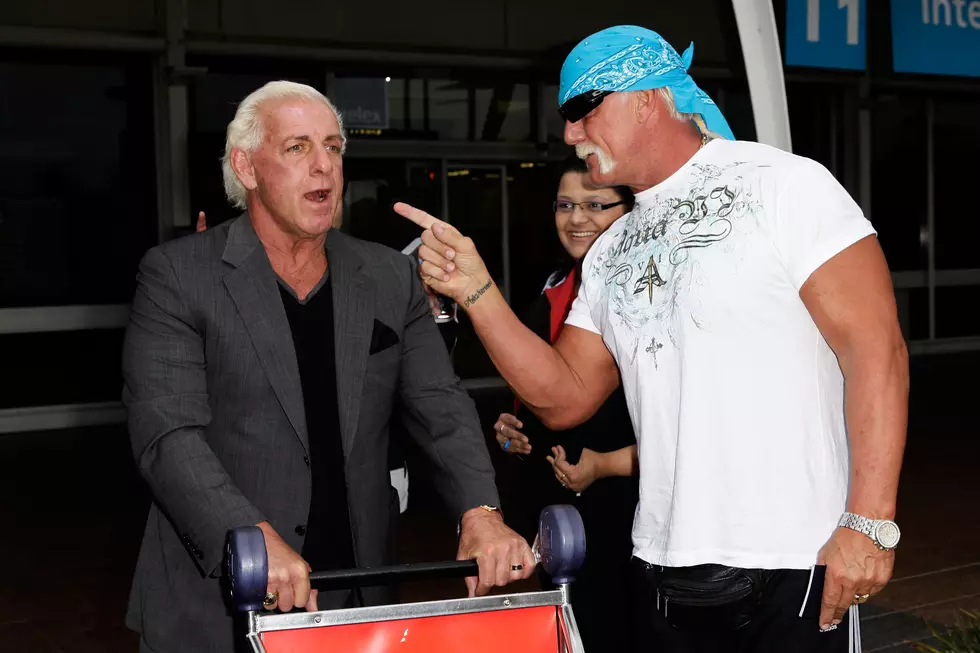 The Mount Rushmore of Wrestlers
Getty Images
While Buzz is gone we get to do some of the things that he won't. One of those is the Mt. Rushmore of Wrestlers. Anytime wrestling gets brought up on the show he immediately goes into old man mode and things listing old wrestlers from the '70s is funny. It was, the first 5 times I heard it. The last 200? It's gotten a bit tiring. So we chose to do this while he is on vacation. Here is the list of the honorable mentions that were just on the outside looking in for the Mt. Rushmore of Wrestlers:
The Undertaker (I know, I really wanted him in but he just didn't make it)
Ultimate Warrior
Macho Man Randy Savage
Eddie Guerrero
Shawn Michaels
John Cena
Bret Hart
Sting
Goldberg
Triple H
Chyna
Mick Foley
Vince McMahon
Rowdy Roddy Pipper
Andre the Giant
Bruno Sammartino
I had some arguments for some of these wrestlers. The Undertaker, look at his streak, length of career, and ability to be the face and heel of the WWE. Mick Foley, he's had so many personas you could have your own Mt. Rushmore of him! Dude Love, Mankind, Cactus Jack, even Socko. Vince McMahon. This one I brought and even talked myself out of. Wrestling wouldn't be what it is today without Vince McMahon. He is THEE GUY. But, on the flip side, he isn't known as wrestler. Yes, he's gotten in the ring, but he's management. So he's out.
Anyway, here are the top 4 wrestlers that make our Mt. Rushmore:
The Buzz Adam's Morning Show's Mount Rushmore of WWE Wrestlers