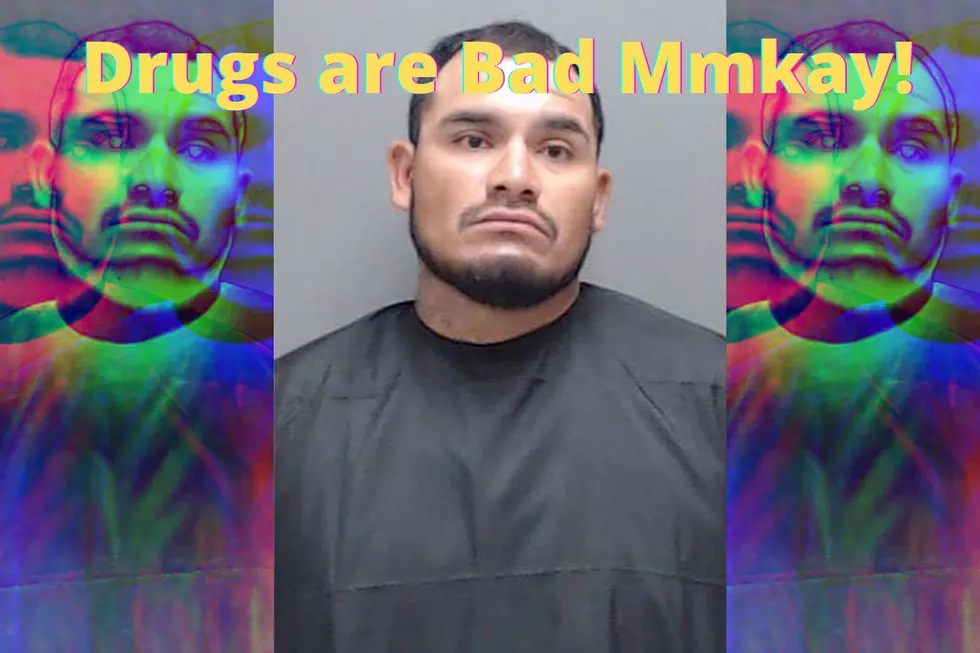 Doh! Texas Police Arrest Drug Dealer Seeking Shelter From His Drug Dealer
KWTX/Canva
Drugs are bad, m'kay? This case seems like something that would only happen in Florida (or possibly an episode of 'Southpark'), but in this case, it's in Texas.
The Harrison County Sheriff's Office has arrested a Texas man seeking protection from his drug dealer.
Drug Addiction Consequences
Drugs will make you do all sorts of dumb things. Some will make you act the fool at a party, some will make you eat everything in sight, and other drugs can force you into even more dire consequences, like a life of crime.
For this guy, drugs made him paranoid and resulted in his arrest.
Drug Arrest in Texas
According to our news partner KWTX, Pedro Serrano was arrested last week after he showed up to the Harrison County Sheriff's Office asking for protection from his drug dealer. Serrano failed to pay his dealer, and feared for his life.
During the investigation, Serrano told officers that he had "a large quantity of narcotics in his vehicle, which he had parked outside" according to the sheriff's office.
Possession & Resisting Arrest
Following the interview and the confession of having narcotics in his vehicle, officers attempted to arrest Serrano for the narcotics when he began resisting. Officers were able to get him into custody, and after securing a search warrant for his car, they found 825 grams -- almost 2 pounds -- of methamphetamine. Serrano was charged with possession of a controlled substance and resisting arrest.
This might be the easiest drug bust they've ever had. If only all drug dealers could find a way to turn themselves in.
Texas Crime Statistics By City
Check to see how crime compares in your city versus elsewhere.
The Most Dangerous City in Texas for 2022 May Surprise You
According to FBI statistics
, Texas had
438
violent crimes and
2,562
property crimes per 100,000 residents as of this year. For every 100,000 residents, there are
224
police officers statewide.
Crime rates are expressed as the number of incidents per 100,000 people.