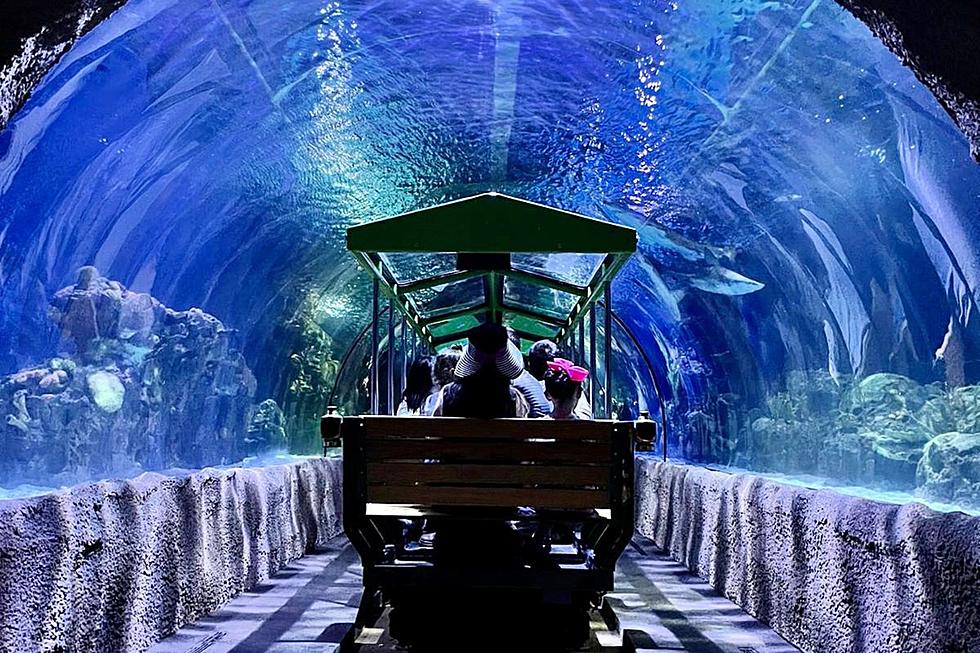 Underwater Train Ride in Texas Brings You Face to Face with Sharks
Downtown Aquarium Houston via Facebook
This aquarium in Houston, Texas is not just a regular old aquarium, it's an entire experience and one of their main attractions involves their guests coming face to face with sharks!
Downtown Aquarium Houston is described as a "wonderland" full of experiences that come complete with all the usual things you'd find at an aquarium; but it also come with a restaurant, a bar, a full on ballroom and rides and attractions.
But, perhaps their most intriguing attraction has to be the underwater train ride that takes you through a massive shark tank!
On the Shark Voyage, you hop aboard the C.P. Huntington train and take a ride through the center of a 200,000-gallon shark tank for an up-close view of a variety of shark species.
Enter your number to get our free mobile app
You could get up close and personal with an apex predator and all that's between you two is a glass window?! That's insane! For those who are a bit claustrophobic, maybe skip this one- also, if Jaws ever traumatized you from going into open water- yeah, maybe skip this one.
But for those looking to immerse themselves into the underwater world of Jaques Cousteau, this is perfect for you. it definitely looks like this a trip you don't want to miss.
The Shark Voyage is also an educational experience where you learn all about sharks and the importance of their conservation.
The Downtown Aquarium in Houston has a lot of different experiences to offer. You can find out more about the aquarium here.
WOW: 10 of the Most Unique Airbnb Rentals in Texas