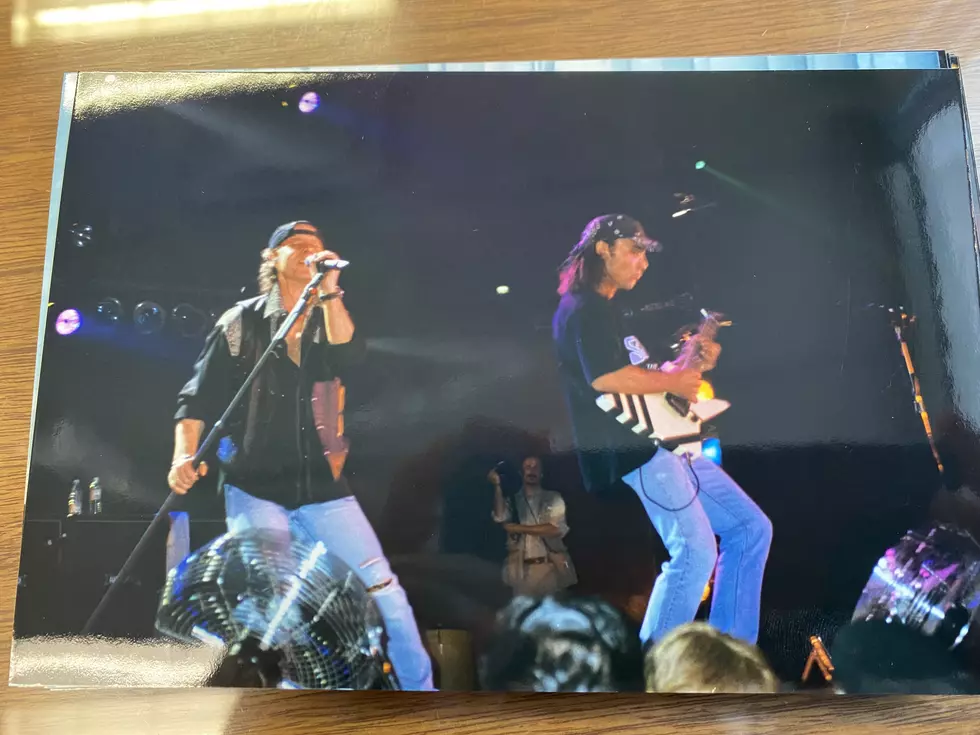 Take A Trip Down El Paso Memory Lane: The Scorpions 25 Years Ago
KLAQ
Many bands have come to El Paso; only a few have been a dozen of times. The Scorpions have been here a total of 11 times in the past; ranging back since 1982 with the latest being back in 2016. They're set to return making it an even 12th time this year September 19th at the Don Haskins Center, with Thundermother opening up for the show.
But I want to look back at their performance back in 1996. Specifically... because of these:
After stumbling upon a box of MANY old photos, I found these gems of The Scorpions performing in El Paso while on their Pure Instinct Tour.
Sadly no footage exists of the show (at least to my knowledge) & there's not a lot of audio on the songs from that concert. But some people HAVE uploaded a few songs onto YouTube so it's not COMPLETELY lost (this is not the only El Paso show there still recordings out there):
One YouTube user, Dana Dane, even talked about his experience going to that VERY SAME show
While there's scarcely any audio/video recordings, thanks to the beauty of KLAQ holding on to many relics of the past, we're able to dig up & present to you photos of that very concert:
I know we have WAY more photos of past concerts (that we'll definitely show more in the future!). There's a magic looking back on what shows looked like in the past. It's also trippy see some KLAQ legends like Magic Mike...
Hopefully we can get more photos with the Scorpions when they arrive on the 19th. If not, we do have more photos from that 1996 Scorpions show that you can check out below.
Inside the KLAQ Photo Album: Scorpions Pure Instinct Tour El Paso 1996
June 5th, 1996, The Scorpions brought their Pure Instinct Tour to El Paso's Don Haskins Center. If you want a trip down memory lane, check out these old KLAQ photos from that very show.