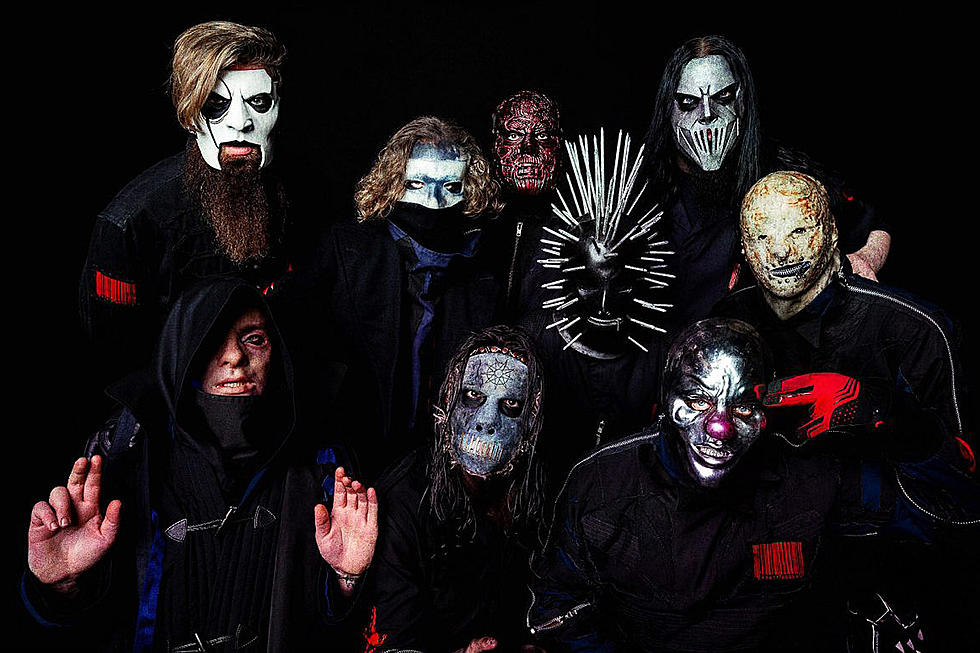 Slipknot Announce First-Ever 'Knotfest at Sea' for Summer of 2020
Roadrunner Records
Slipknot are going to set sail in 2020 on the first-ever Knotfest at Sea cruise, scheduled for the summer stretching from Aug. 10 - 14.
The ship will depart from Barcelona, Spain as Slipknot aim to expand the global reaches of their Knotfest events, which have already included the standalone Knotfest festivals held in various countries in addition to Ozzfest Meets Knotfest and Knotfest Meets Hellfest.
The band will perform twice onboard the cruise and promise that the complete lineup as well as the list of onboard activities will be unveiled soon. Prices for tickets start at $1,150 and more information can be obtained at the Knotfest at Sea website.
In a teaser clip seen below, percussionist Clown states, "Barcelona, a big ass ship and the sea. You, us — you're not gonna want to miss it."
It's been a massive year for Slipknot, who returned with We Are Not Your Kind, their first new album in five years. The masked nine-piece supported the record on global tours, including the massive Knotfest Roadshow which took Slipknot, Volbeat, Gojira and Behemoth across North America all summer. Slipknot and Behemoth will link up once more, touring together in Europe starting on Jan. 14.
Knotfest at Sea Teaser Clip
The Evolution of Slipknot's Masks