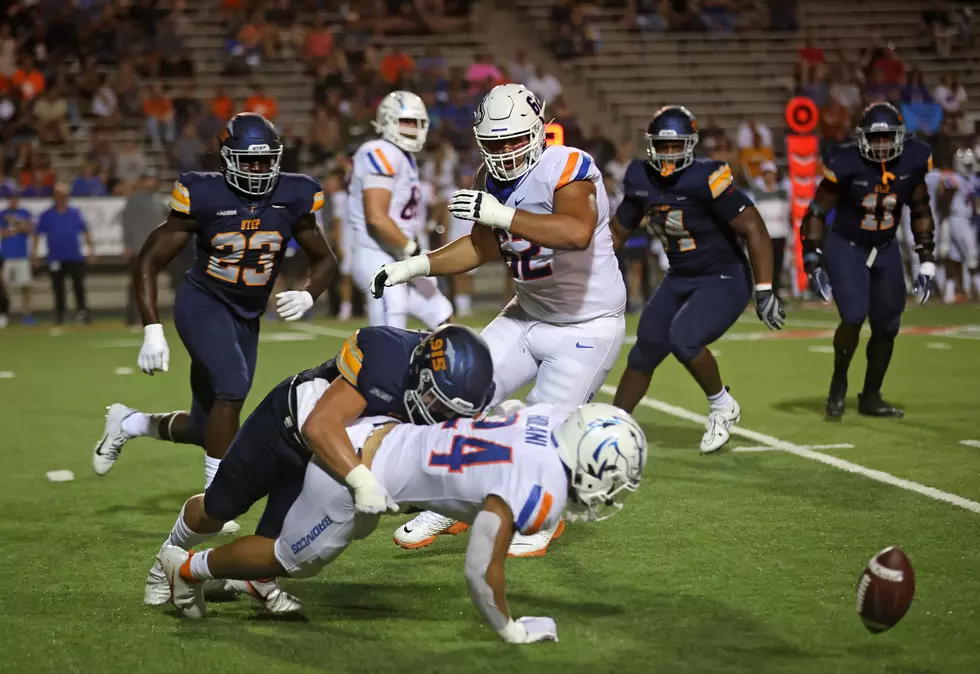 Record Aside, Dallas Cowboys and UTEP Football Are Mirror Images
Ruben R Ramirez
Early into the 2022 football season, the Dallas Cowboys are making the most out of life without Dak Prescott while the UTEP football team is trying to recover from a disappointing start. If you take a close look at the style of football that both teams are currently playing, the similarities are striking.
Let's start on the offensive side of the ball. Both teams are strongest when they run the football. The Cowboys have a terrific 1-2 punch in Ezekiel Elliott and Tony Pollard while the Miners offer Deion Hankins and Ronald Awatt in their backfield. UTEP flipped the script on their offensive style last week against Boise State, when they ditched the air raid for a ground and pound that wore down the Broncos. The Cowboys have also relied on their ground game, with both Zeke and Pollard receiving a 50-50 share of the carries.
Backup quarterback Cooper Rush was not asked to be Dak. Instead, he is more of a game manager, making the throws he needs ton while not turning the ball over. UTEP's Gavin Hardison was the opposite of Rush in the Miners first four games of the season. In fact, he led all of Division 1 FBS in passing attempts. However, UTEP head coach Dana Dimel flipped the script against the Broncos and Hardison attempted just 11 passes in the game and he completed 10 of them. He also demonstrated the ability to run the football which could help the Miners over their remaining seven C-USA games.
Defensively, both teams have played extremely well. The Cowboys held the Giants to 16 points and the prior week, limited the Bengals to just 17 points. They have also sacked the quarterback 11 times in those two games. Despite a 2-3 record, UTEP is first statistically in C-USA in total defense. The Miners are giving up an average of 333 yards per game and players like Cal Wallerstadt, Kobe Hylton, and Latrez Shelton have become big playmakers on the defensive side of the ball. At times, the will bend but they do not break. The Miners have given up just 5 touchdowns in their last three games. As good as the team has played on D, they still need to register more quarterback sacks. The Miners have just six in their five five games.
I don't expect this trend to continue all season, especially since Prescott is due back in a few weeks. For now, the Cowboys and Miners will need to continue to play to their strengths in order to have win football games.
TACKLE THESE: Check Out the Best Uniforms In Each NFL Team's History