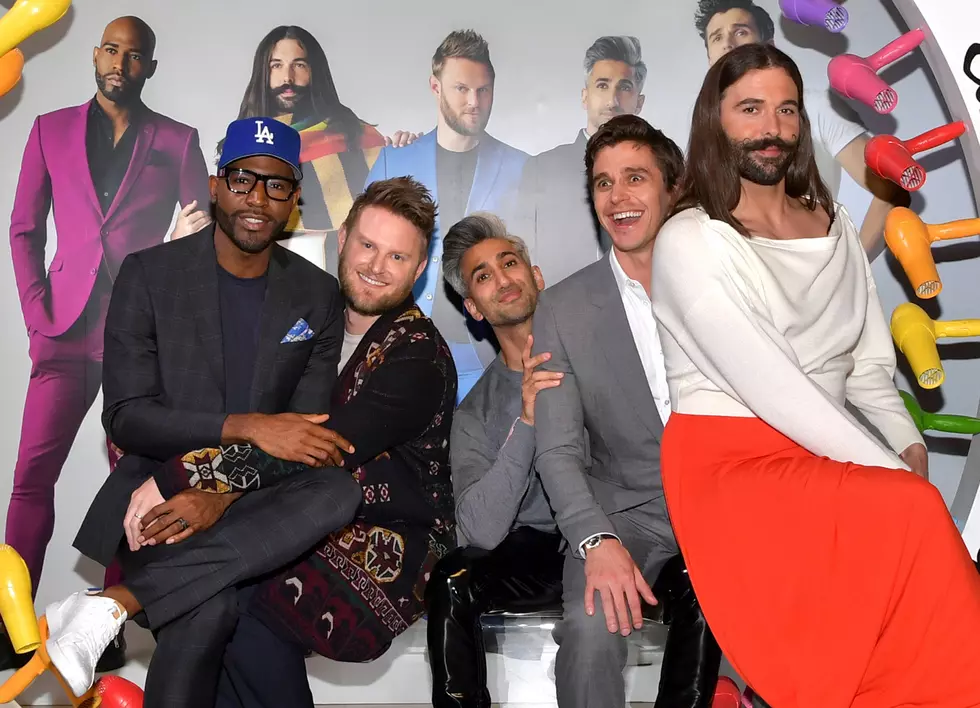 Queer Eye's Fab Five Casting Throughout Texas For The Next Season
Getty Images for Netflix
Attention fans of the Fab Five! Looks like the Netflix hit is looking for a new batch of people to makeover right here in the Lone Star state. Can you believe?
It was one year ago we learned one of the biggest hits on Netflix was going to be casting in Texas.  "Queer Eye" sent the Fab Five to the Lone Star state to find their newest batch of lucky makeover candidates. We told you at the beginning of March that the group had arrived in Austin and we're going to start filming.
Unfortunately, less than a week later most of the state began shutting down which meant filming for the show shut down as well. Now, almost a year later the "Queer Eye" crew are back and casting for season six.
According to an Instagram post from Fab Five member Bobby Berk, the guys are in Austin again and looking for next season's heroes. Berk posted a photo of the group in front of the famous El Arroyo restaurant sign, known for posting hilarious sayings.
The last time the group were in Texas, they were only looking for candidates in Austin and central Texas but this time, they have opened casting to the entire Lone Star state:
"We're back and heading to TEXAS, and I want YOU to be our next hero! Email QECASTING@ITV.COM with your name, photos, and stories, and if you have a friend that you want to nominate then send along their info as well."
Now's the moment for you to take the best picture of your worst dressing friend with a heart of gold so the Fab Five can work their magic.
Enter your number to get our free mobile app
KEEP READING: Here are the best places to retire in America