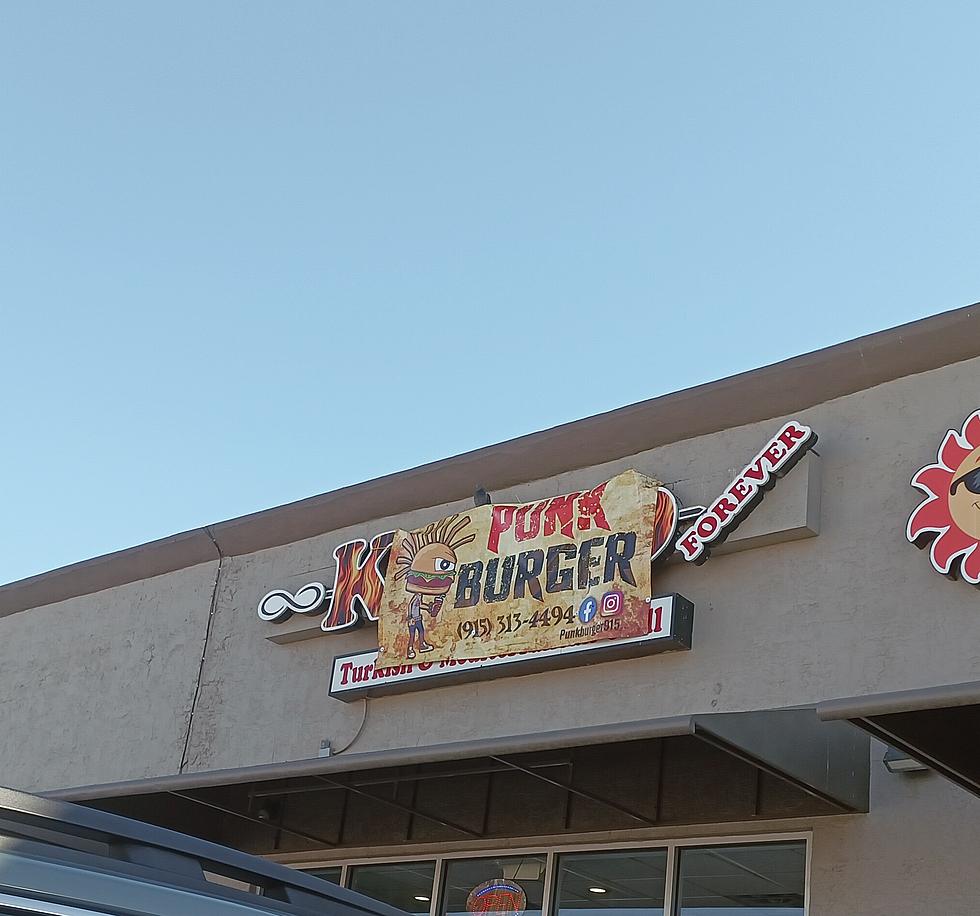 One Instagram Post Turned into a Lovefest for El Paso Businesses
Emily Slape
El Pasoans are great at supporting each other not only during tragic times but with everyday issues. We see these acts of kindness daily, thanks to social media. As always El Paso's unofficial TMZ, FitFam El Paso is sharing posts on how to help local businesses. The difference with their recent post to help out a struggling burger shop, Punk Burger, is that multiple businesses jumped in the comment section to also bring attention to their companies in need.
Punk Burger is a fairly new burger shop on Mesa street that can easily be missed when driving down the road. It is located inside a shopping center many have criticized. I went to try it one day for lunch and noticed all these little things that people often blame for the lack of customers. Location is crucial and it seems that the shopping center has had a number of businesses come and go.
I have had the privileged to try Punk Burger once, but can't afford to enjoy one too often. These gourmet burgers are surely an item to treat yourself to every now and then, but that might be the problem with getting in more customers. I understand other businesses charge about the same price for these types of burgers, but when Mcdonald's, Whataburger, and Charcoaler are right by you, it might be more intriguing to spend money at these more affordable places. Plus, college students are so close, you would think this would be a perfect place for them to chill. Not the case.
Khalid even visited the shop, according to Punk Burger back on December 10th, 2022. They shared their appreciation for the artist stopping by but didn't share what his order was. I am still waiting for a burger place that involves rock or punk to make more of their items inspired by music artists or iconic rockstars. Bonnie's Cafe still seems to have some cool ones like the Madonna Torta.
Other Businesses Speak Up
In the comment section of this FitFam post, you will find some businesses that understand the struggle of keeping the dream going like Star Burgers. Of course, negative comments can also be found, but you can go to the original post for those.
Support Local Businesses When You Can
While opinions on local businesses can easily be found all over social media, ultimately, you decide who you support. All I ask is you actually try the product before you start throwing negative comments around. It might not be your cup of tea, but it might be someone else's. What you can do to support local business owners for free is share social media posts, tag friends in comments, place online orders and even show up to the businesses in person. There are little things that can make a big impact on people and these types of social media posts are examples of that.
LOOK: Food and Personal Care Shortages We Could See In 2023
Learn about the 13 potential shortages that could impact stores in 2023, from produce and meat to snacks and beverages.