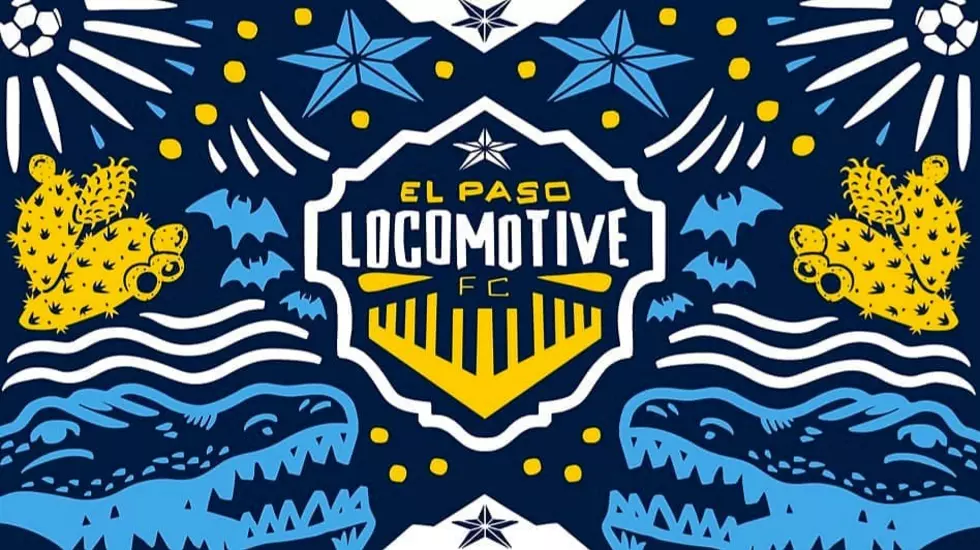 Proof El Paso Has the Best Fans: El Paso Locomotive FC Flag Wins
via Patrick "Pico" Gabaldon Instagram
Just last weekend El Paso Locomotive FC's flag was part of a Culture Collection contest. There were so many different teams that were also a part of the competition. Well, Saturday it came down to the final two for the final round.
In the final round, it was between our El Paso Locomotive FC's flag against Phoenix Rising's flag. The voting poll was set to close on Monday morning and determine which team's flag had the most votes. Well, after tallying up the total votes for both teams, the winner was announced Tuesday, April 20.
Enter your number to get our free mobile app
The Flags Fly Forever winner went to our El Paso Locomotive FC. First off, Patrick Gabaldon was the artistic creator of the flag's beautiful design. He definitely used the perfect colors and design that earned our El Paso Locomotive FC's flag the big win.
But it wasn't only Patrick Gabaldon's design that earned the votes, it was also thanks to you. Your vote and everyone else's vote were a big helping hand to earn the big win. This is proof that El Paso, Texas has the most loyal and helpful fans and supporters.
Because of you and everyone else that voted for El Paso Locomotive FC's flag, our team flag won. Not only does El Paso have the best fans but we are definitely El Paso Strong. After this Culture Collection contest, it's safe to say El Paso has the BEST fans and supporters around. You can see the results of how El Paso Locomotive FC and the other teams voting poll resulted above.
TACKLE THESE: Check Out the Best Uniforms In Each NFL Team's History