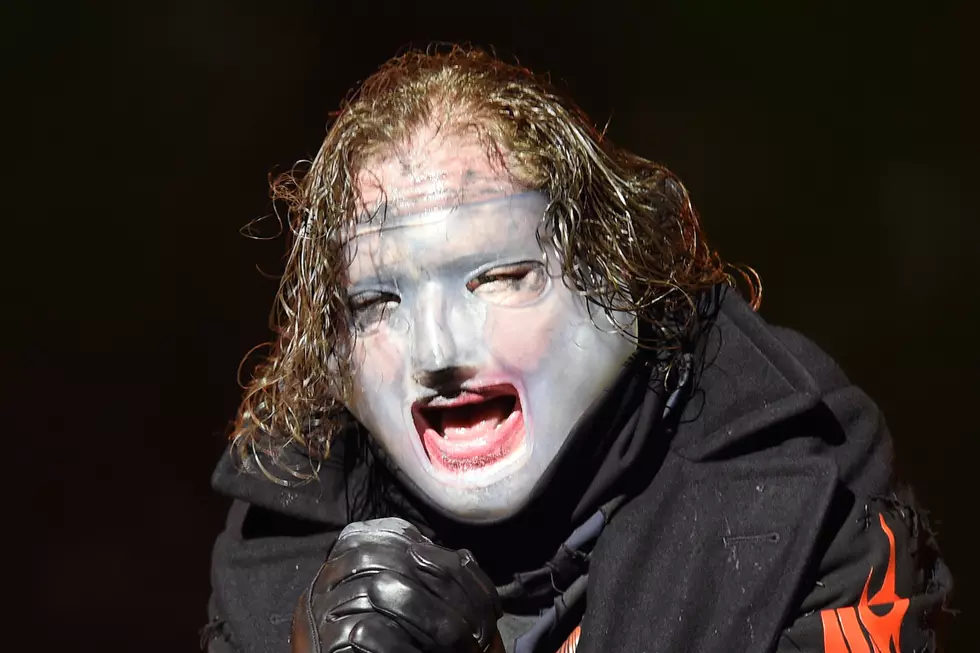 Police Now Investigating Man's Death at Slipknot Show
Herbert P. Oczeret, AFP/Getty Images
Earlier this week, it was reported that 62-year-old Richard Valadez died at a Tinley Park, Ill. Slipknot show on Sunday (Aug. 11), initially collapsing after being thrust out of a mosh pit. Now, police have opened up an investigation into the concertgoer's death.
The Patch reports that no foul play is suspected and the authorities are gathering evidence (video, reports) in order to properly review the case. Eyewitnesses claim there was a lack of urgency regarding staff intervention and that security personnel were not equipped with radios and were therefore unable to help.
One attendee, Jeremy Metzger, attempted to help Valadez, searching for a staff member who could tend to the situation. Seeing a manager-like figure escorting someone out of the concert, Metzger approached this person, who was outfitted with radio communication, only to be turned away.
"I said 'we got a man down here and I think he's dying,'" Metzger recalled, noting, "His response was, 'I don't have time.'" The manager then left the scene. The report also states that Metzger and two unnamed men assisted EMS personnel in carrying Valadez out on a stretcher after the help had finally arrived.
Because Live Nation, the promoter of Knotfest, hires private security for their events, officials at Tinley Park had no information on the death as of earlier this week. Live Nation, in response to the Patch's request for comment, said, "The safety of our fans, artists and employees is always our top priority. As this is an ongoing investigation, we are cooperating fully with local law enforcement and all inquiries should be directed to their office."
See Slipknot in 2019's Best Metal Albums... So Far