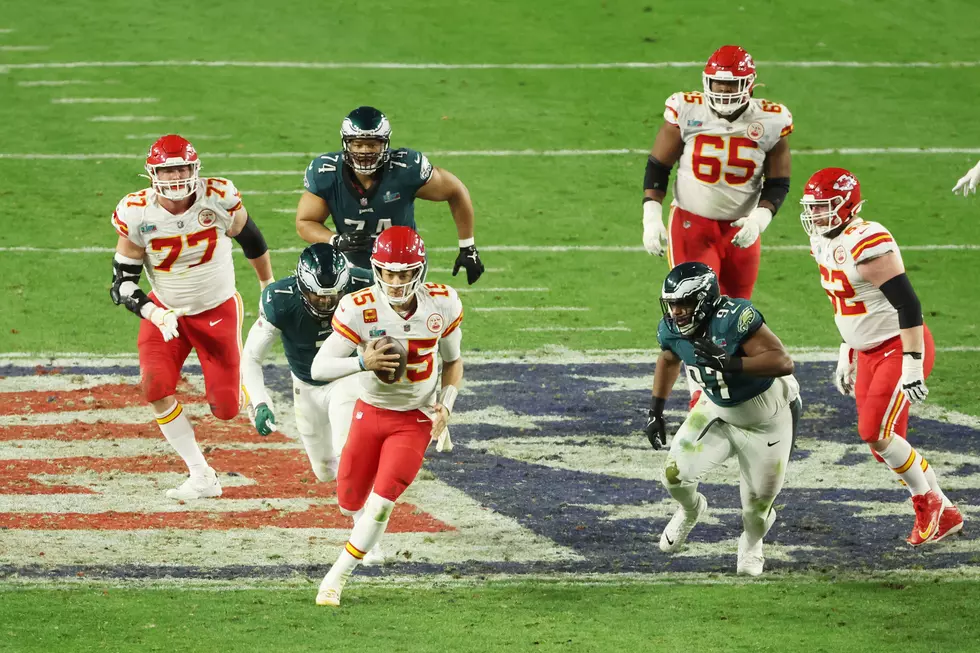 Oklahoma Is To Blame For The Horrible Super Bowl Grass
Getty Images
If you watched the game you know how much people were hating the grass. Players were falling and they were showing how many shoes they were having to change into because of it.
Well, it all makes sense now, Oklahoma is to blame. Specifically, Oklahoma State University and they were bragging about it.
If you read the comments, everyone is telling them that they shouldn't be bragging about this and it's true. Even Kent Hance chimed in on the fun.
Once you heard that players were switching cleats during the game and several players were slipping all over the place. Even players in their post-game press conferences were even talking about the playing conditions after the game on Sunday.
According to one of the Eagles players in the Athletic, it felt like playing in a water park. So why on Earth would the NFL unveil a brand new field for the Super Bowl? I think that is what we are all wondering about. This stadium is home to the Arizona Cardinals and this is not the field the team played on throughout this season. This new grass was installed in January.
"I'm not going to lie: It was the worst field I've ever played on," Reddick said to the Athletic. "… It was very disappointing. It's the NFL. You would think it would be better so we could get some better play, but it is what it is. I don't know. Maybe the league will look at it and tell Arizona they got to step their stuff up."
The turf is called Tahoma 31 and it is a hybrid combination of Bermuda grass and ryegrass and apparently has been years in the making. This is the same turf you play 18 holes on.
Tahoma 31 is a mix of two types of Bermuda grasses and rye grass, and it was developed at Oklahoma State University under the watchful eye of Dr. Yanqi Wu back in 2006.
Only Oklahoma could screw this up that bad.
The Super Bowl sod was grown in Scottsdale, Arizona, at West Coast Turf, about 45 miles east of State Farm Stadium, Mangan said. This new grass also cost $800,000. Not sure who paid all that money.
LOOK: These Are the Richest NFL players
To uncover the richest NFL players,
Stacker
consulted
Celebrity Net Worth
and ranked them by their 2022 net worth, calculated using a proprietary formula.
NFL Franchises With Multiple Super Bowl Championships
15 NFL franchises have won multiple Super Bowls.