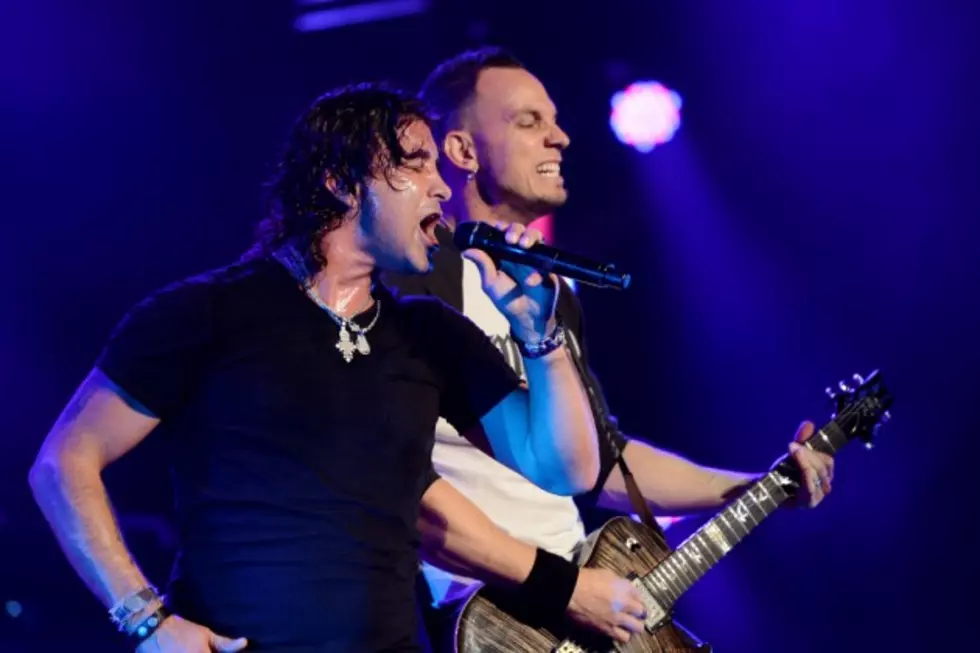 Mark Tremonti: Commitment to Alter Bridge Led to Tension With Scott Stapp
Kevin Winter, Getty Images
After the dissolution of Creed, the band's members minus Scott Stapp went on to rejuvenate their career with Alter Bridge. And though Creed eventually reunited, guitarist Mark Tremonti reveals the rest of the band's commitment to Alter Bridge didn't sit well with Creed vocalist Scott Stapp.
In a new interview with Kerrang, Tremonti states, "When you singlehandedly bring a band to its knees like he had done, and we all split up, and then you build something, you're not all of a sudden going to just jump back to the other band and forget what you've built."
He recalls, "I think [Scott] took all his frustrations out on me. We were having lunch in catering. He was like, 'Hey man, what are you doing in January,' and I'm like, 'I'm going into the studio with Alter Bridge. We've talked about this.' He's like, 'Really?' From then on, we didn't speak -- on tour, on stage -- didn't speak."
Tremonti states that he'll "never say never" to reviving Creed again, but that it doesn't seem likely anytime soon given his commitments to both Alter Bridge and his solo project Tremonti.
"I've just got to the point with my life where I've got so much going on that I'm excited about that I don't want to get back into anything that's stressful or brings any kind of negativity into my life. I think I've worked hard enough to have other positive things going on," says the guitarist.
Mark Tremonti Discusses His Relationship With Scott Stapp
Mark Tremonti Plays 'Wikipedia: Fact or Fiction?'