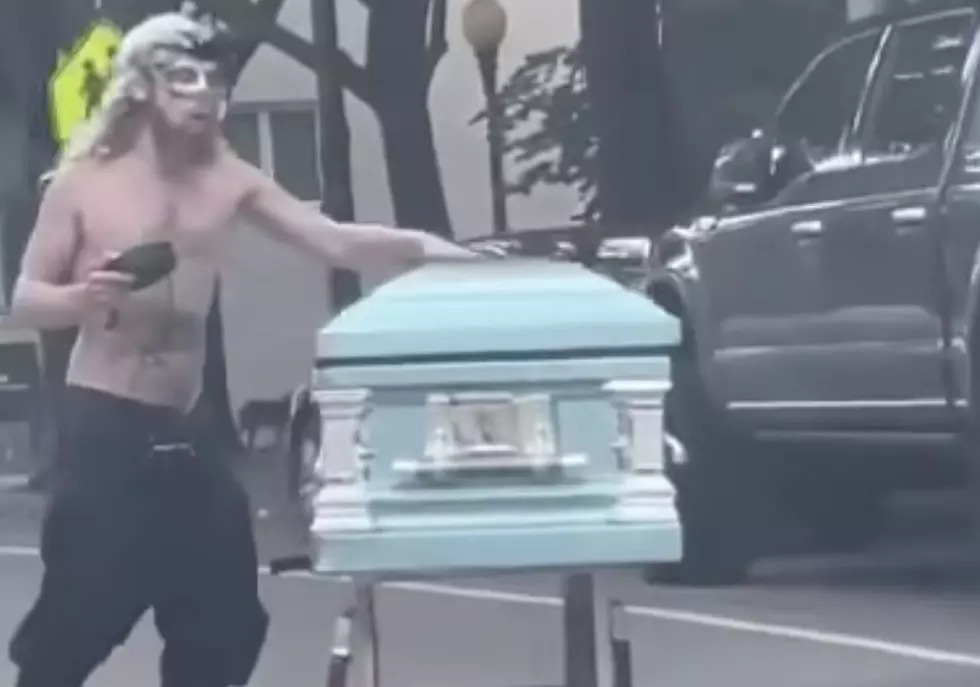 Man Wearing Mardi Gras Mask Pushes Casket Down Roadway [VIDEO]
Dallas TV
We have so many questions.
A man, who was wearing a Mardi Gras, was seen pushing a casket down a roadway.
This video was reportedly taken from a community near Dallas, Tx. and like many who are commenting under the video, we too have questions.
Many are asking where he got the casket and some have gone as far as to ask if anyone was in it.
While we may not have many answers to this very bizarre video, we do know that this is very abnormal and hope to not see this around here.
Check out this shirtless man casually pushing a casket down the road like he's walking his dog.
Perhaps he lost a bet, but where did the casket come from?
Here are just a few of the comments under this video that caught my attention.
LOOK: The states with the most UFO sightings
For each state, we've also included details of famous UFO sightings in that state. Of note is that almost three-quarters of all UFO sighting reports in the United States
occur between 4 p.m. and midnight
, and tend to peak between 9 and 10 p.m. Food for thought next time you're out scoping for alien life. Keep reading to see which states have had the most UFO sightings.