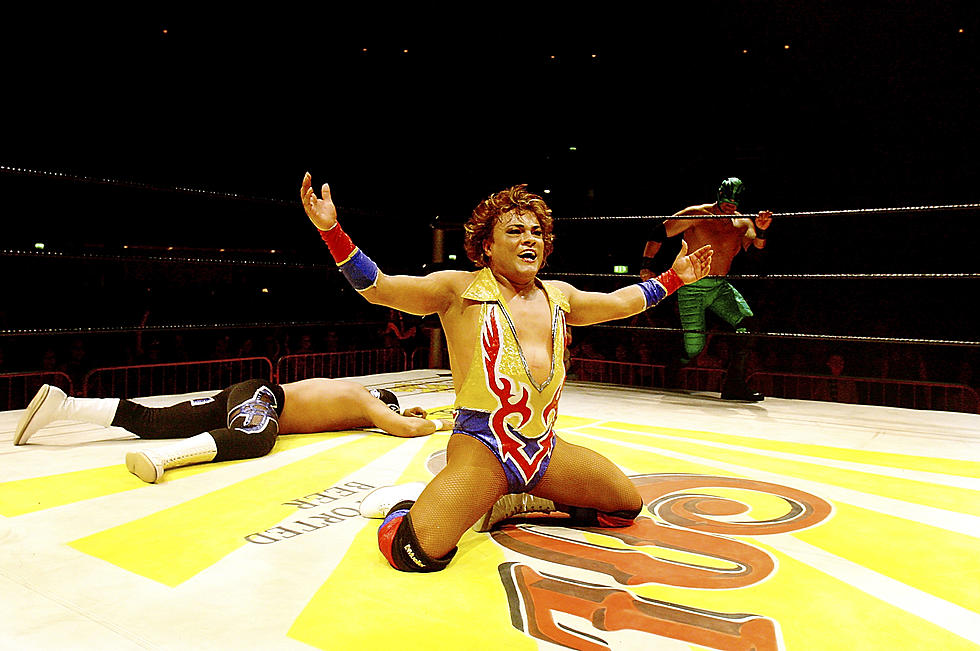 Luchador Cassandro Rushed To Hospital For A Brain Blood Clot
Getty Images
The El Paso-born Lucha Libre star Cassandro el Exótico was rushed to the hospital where doctors found a blood clot in his brain.
Saúl Armendáriz, better known as Cassandro el Exótico, is a luchador who was born right here in El Paso. Cassandro is known as the Liberace of Lucha Libre, an extravagant wrestler with high-flying skills and a big personality inside and outside the ring. His name and life have become so well-known Hollywood is going to tell his life story in a movie.
Cassandro el Exótico is a popular wrestler and fans were given a scare this week when he didn't show up for a match. According to some wrestling fans, Cassandro had a match scheduled for Monday and he wasn't feeling well. It was then that doctors discovered the clot.
A video was posted on Facebook of the wrestling event shows the hosts making the announcement that they would be holding a prayer circle for Cassandro, who had been taken to the hospital for a medical emergency:
Later, an official statement was released regarding Cassandro el Exótico's condition and posted on the Solo Lucha Facebook page:
¡¡CASSANDRO DELICADO DE SALUD!!

El luchador exótico fue intervenido quirúrgicamente para extraerle un coágulo del...

Posted by Sólo Lucha on Monday, May 10, 2021
We're wishing Cassandro el Exótico a speedy recovery and return to the ring. Lucha libre just isn't the same without this legendary character.
Enter your number to get our free mobile app
1989 WWF TV Taping in El Paso