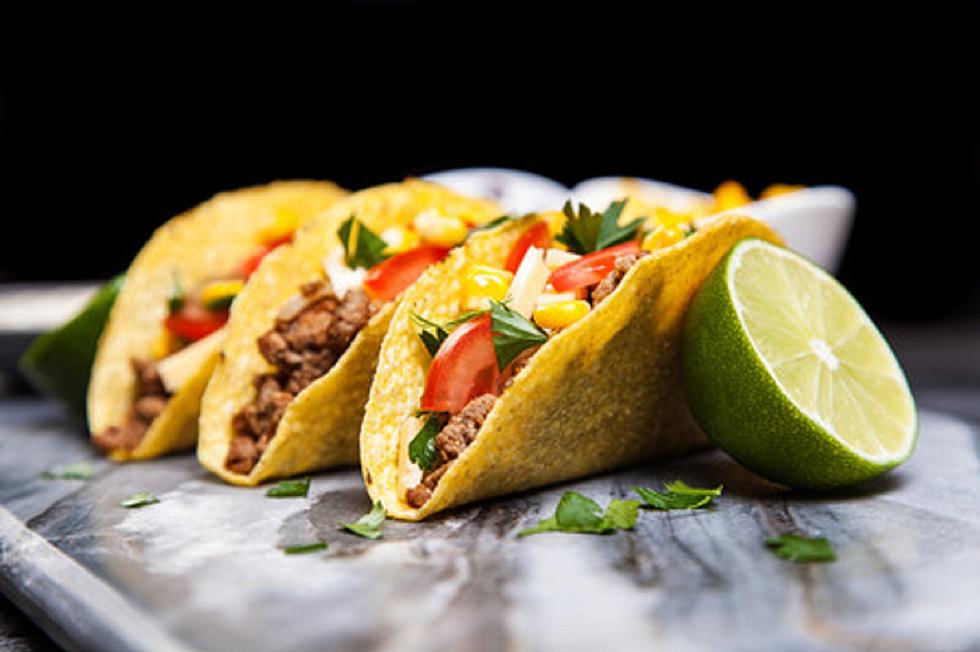 Love Tacos? Favor Wants You To Be Their First-Ever Chief Taco Officer For $10k
Thinkstock
The perfect job does not exis- STOP RIGHT THERE BECAUSE YES IT DOES!!
Well, if you love tacos it does! The Texas-based on-demand delivery service, Favor, just announced on their social media the perfect job for taco lovers; Chief Taco Officer!
"Taco 'bout a dream come true," read the caption on the company's Instagram post.
The company is looking for a taco lover over the age of 21 that is a Texas resident to track down the best tacos across the state of Texas. That taco lover will get paid $10,000 to drive city-to-city across Texas this Summer documenting their experience for two months!
(Hey boss, if you're reading this article…. I need to put some PTO in for the next two months because something suddenly came up. Jk! Kinda.)
Anyways, Favor isn't looking for just ANY taco lover. The right candidate for this job should be a savvy content creator who knows their way around all social media platforms, isn't afraid to try new things, and someone who isn't camera shy because your face will be all over their social media living your best taco life.
The Chief Taco Officer will get benefits that include FREE food, accommodations, transportation, swag galore, and of course the experience of a lifetime.
Applying for this position isn't as simple as filling out an application online. Applicants will be expected to create a short one minute or less video telling the company why they should be Favor's Chief Taco Officer and why they are excited about the opportunity.
Once you've created your video you'll need to post it to your personal TikTok or Instagram Reel, tag Favor, and use the hashtag #FavorDreamJob. Your profile must be public for Favor officials to see your video.
Once you're done with all of that fun stuff you can head to Favor's website to fill out an online application and upload your video there as well.
This isn't the first time a Taco-related job has been offered by a company. Last summer McCormick was looking for someone to take on the Director of Taco Relations role and El Pasoan Jo Luna was chosen as the lucky person to take on that very important role!
If Favor's new Chief Taco Officer sounds like the perfect job for you then you're encouraged to apply as soon as possible because if there's one thing I know about Texans it's that we love Tacos and money so there will be hundreds of people wanting this dream job! Click Here to apply and good luck!
(Side Note: When is someone gonna hire for a Chief Margarita Officer? Asking for a friend.) 
Favor Chief Taco Officer Details:
– $10,000 to eat tacos across Texas
– FREE food, accommodations, and transportation
– The experience of a lifetime (and swag galore)
What Favor is Looking For:
– A savvy content creator who knows their way around social platforms
– An adventurous eater who isn't shy about trying new things (or eating on camera 😅)
– A Texas resident over 21 years old
El Taquero Comer Food Truck